7 Inventory Management Trends Retailers Should Know
Originally published on May 21, 2019 by Logiwa Marketing, Updated on February 1, 2023
Your goods are incredibly valuable. You can't just acquire inventory. You have to safeguard, store, and manage it. All of these activities cost money.
The cost is especially steep if you manage your inventory poorly. 50% of US retail decision makers say inventory misjudgments kept them from more full-price sales. It comes as no surprise then that supply chain managers are especially hungry for cost-saving innovations in inventory management.
As global supply chains and rising customer expectations add strain to supply chains, innovation, in areas like inventory management, will swoop in to save the day. That said, business owners must pay attention to these inventory management trends.
Snooze on these trends and you may wake up to find your competitors thriving with better processes and lower operating costs.
Of course, staying aware of inventory management trends takes more than a little light reading. You must understand the drivers behind these trends in warehouse management. Then consider how prepared your company is to take advantage of exciting new tools.
An enterprise with "unclean" data, for example, can't take use fancy data analytics tools the way a competitor with excellent data hygiene practices can. Staying on top of inventory management trends is a continuous learning exercise.
We've selected 7 trends in warehouse management to review for you:
Predictive picking and artificial intelligence
Omnichannel retail solutions
The rise of experiential shopping experiences
Personalization and inventory control
Supply chain management skill requirements
Creative arrangements between supply chain partners
Streamlining returned inventory
BONUS: Before you read further, download our warehouse & inventory management software Whitepaper to see how Logiwa uses real-time tracking to help customers get up to 100% inventory accuracy and increase shipments by 2.5x.
Building Your Technology Roadmap
Every business can innovate, but not every business starts innovating the right away. Some lack the pre-conditions for success (e.g. data hygiene, digitization), the talent, or the buy-in from stakeholders. At times, it's the age old issue of a tight budget.
Does this mean managers should throw up their hands and hope for the best? Certainly not. On the contrary, keeping an eye on trends in warehouse management become more urgent. If you're going to build your technology roadmap, you'll need a clear picture of the current landscape to assess where to invest your limited resources.
A technology roadmap is a strategic planning tool. It documents your desired future state and the technology, talent, people, and processes you'll need to get there. In order to create a technology roadmap, you'll need to:
Define your company's vision and strategic objectives: Without an understanding of your strategic objectives (e.g. to save money by X amount, to eliminate X percent of manual processes, to be the leader in digital supply chain management) it'll prove difficult to determine which trends to apply to your business.
Consider multiple horizons: A technology roadmap should focus on the short-, medium-, and long-term. Focus too much on the short term and you risk future obsolescence. Focus too much on the long term, and you'll reduce the profits that fund future projects. Look ahead and think about what processes and technology will be a fundamental part of your industry in 10, 20, or 30 years.
Conduct a needs assessment and gap analysis: Where do inefficiencies currently exist in your business? Which processes or pieces of technology are long overdue for an upgrade? What functional limitations currently hinder your business success? Asking these questions will help you prioritize your activities and build a useful roadmap that secures buy in from various stakeholders.
Calculate the cost: It's important to detail the anticipated capital requirements for such projects, so that you can plan accordingly.
Set timelines for short-, medium-, and long-term projects: In order to go from strategy to execution, make your roadmap's initiatives time bound.
Make someone accountable for the roadmap's success: Whether it's an executive or a dedicated committee, it's important to give someone responsibility for the roadmap's success. If no one's accountable, these innovation projects will fall on the backburner while everyone focuses on their business-as-usual core tasks.
Our Top 7 Trends in Warehouse Management
Trend 1: Predictive Picking and Human Study Using Artificial Intelligence
Imagine a warehouse that picks products before customers even hit "buy". According to some companies, this is entirely possible. Thanks to artificial intelligence, advanced systems use unstructured data to recognize patterns and interdepencies and predict behavior. They can effectively initiate the order fulfillment process before the order's even made.
Today, variables like weather, season, and marketing campaigns can determine what's being called "near perfect forecasts" of customer orders.
The application of AI to inventory management goes beyond making predictions. In some cases, AI is helping warehouse robotics learn to physically navigate warehouses like humans. Many tasks are simply too "human" for robots to mimic.
Ocado, a British online supermarket, uses robots to navigate its warehouses and manage its inventory with surprising efficiency. However, there are some products, like oranges, that prove too difficult for its machinery to handle.
Even the most aggressive human understands the amount of pressure required to hold an orange without turning it to juice. A robot doesn't. To address this, one startup builds robots that uses AI to watch and learn from human order pickers.
Evidently, there's a lot of experimentation concerning AI. Should any warehouse operator dump all their money into AI technology? No. But it's certainly worthwhile to pay attention to advancements and assess which innovations – such as a savvy orange picking robot – are most useful to your business.
Trend 2: Focus on Omnichannel Inventory Management Solutions
An omnichannel retail business poses new challenges. In a brick-and-mortar environment, the immediacy of the exchange makes inventory management simple. The customer leaves with the item. Therefore, the product is instantly in their ownership and subtracted from your inventory.
On the other hand, online shopping introduces a delay. Sure, when a customer purchases an item online, it's technically theirs.For all intents and purposes though, the item is still part of your inventory and therefore tying up capital.
A successful inventory set-up in an omnichannel retail environment requires the following features:
Regular inventory reconciliation exercises: Without a rigorous inventory management process, it's easy to get inaccurate numbers. For instance, failing to account for online sales may inflate your count and lead to stockouts.
Multiple distribution centers: An omnichannel retail environment offers more opportunities for customers to find your products. Fulfilling this can be a challenge. Adding a distribution center closer to your customers shortens your fulfillment times and reduces your shipping costs. Moreover, you can easily address stockouts by topping up with inventory from your other distribution center. Advanced warehouse & inventory management software uses order routing and shipment automation rules  to decide which warehouse to fulfill order in a multi-warehouse management environment.
Connected systems that provide a "single source of truth": With inventory spread across multiple locations and sales conducted in-store, online, and via mobile, conflicting data becomes an issue. Which numbers should you trust? An integrated warehouse management, inventory management, and point of sale solution helps ensure you have one set of accurate numbers.
As omnichannel retail increases in importance, retailers and warehouses will have to focus on developing inventory management process that can keep up.
Don't Let Your Inventory Become a Liability: Poor inventory accuracy leads to a host of issues that cut into your margins. Learn how Logiwa integrates all your sales channels and provides real-time inventory tracking.
Trend 3: Nimble Inventory Solutions for Experiential Shopping
The customer experience as we know it is changing. Today, consumers browse online for goods and services from the comfort of their bed. Convincing people to get up, get dressed, and get down to a shopping mall takes a lot more than the promise of a new outfit.
In response to this shift, brands are shifting to "experiential" retail. They want to turn shopping into an experience much like going to the movies or eating at a restaurant. To meet this objective, they open "concept stores" designed to draw customers in and introduce them to their product.
These companies accept the fact that U.S. consumers spend over $500 billion a year with online merchants, so they've chosen to reimagine the purpose of their brick-and-mortar shops.
This presents new inventory management questions for brands. Should they go the way of Bonobos, the online men's retailer which only stocks one of each item and delivers purchases to customers?
Or should they take ModCloth's approach to a women's fashion concept store and keep a few of its most popular items in store for customers who want to go home with their purchase on the same day?
The retail industry's move towards experiential retail is an important trend for brands, retailers, and warehouses to study.
Trend 4: Increasing Personalization and Its Impact on Inventory Control
Ecommerce personalization extends far beyond knowing your customer's name. It's about knowing your customer's buying habits, helping them find new products, and creating a seamless user experience based on their prior activity.
Amazon implemented this to tremendous success. According to one McKinsey report, the recommendation algorithm accounts for 35% of the online retailer's sales. Brands that use customer information to suggest additional products can significantly boost their sales.
Of course, this requires a suitable inventory management system. Determining inventory levels is already a difficult balancing act between preventing stock outs and reducing carrying costs by defining safety stock quantity, inventory reorder points, inventory turnover ratio, and inventory ABC analysis . Throw in a new variable like a recommendation engine and the process becomes even more complicated.
Real-time or streaming analytics is one way for retailers to facilitate this shift towards personalization. It also helps companies who design product data management strategies around online customer conversations about their brand.
By using advanced streaming analytics tools, brands accomplish more than just accurate demand forecasting and stock replenishment. They can also:
Obtain greater visibility over where raw, semi-completed, and completed goods exist in their supply chain
Monitor fluctuations in supply costs and recalculate stock levels accordingly
Minimize inventory costs by identifying which suppliers routinely fall short of their service level agreements
Personalization drives sales, increases brand loyalty, and elevates the customer experience. That said, this strategy only works if you can deliver on said goods once you acquire those customers.
Trend 5: The Sophistication of the Inventory Manager's Skill Set
As inventory management grows increasingly sophisticated, so too will the skills required to oversee it. Companies are quickly eliminating manual processes and introducing warehouse management software to reduce their reliance on spreadsheets. As a result, it'll be up to inventory professionals to understand how to use these new tools.
In addition, inventory managers will need a working knowledge of important concepts in order to stay up to date on evolving trends and technology. Warehouses and retailers are moving towards artificial intelligence to manage demand forecast, automation to pick stock, and RFID scanners to gain visibility over inventory.
Supply chain professionals must know how all of these elements work together to meet business objectives.
Trend 6: Creative Financing Agreements Between Vendors and Customers
Innovation is expensive, but it's unavoidable if companies wish to remain competitive. With this in mind, warehouse management software providers and machinery suppliers are working with customers to develop creative financing options. In some cases, these supplier partners move away from the traditional own or lease model to provide more flexible rental options.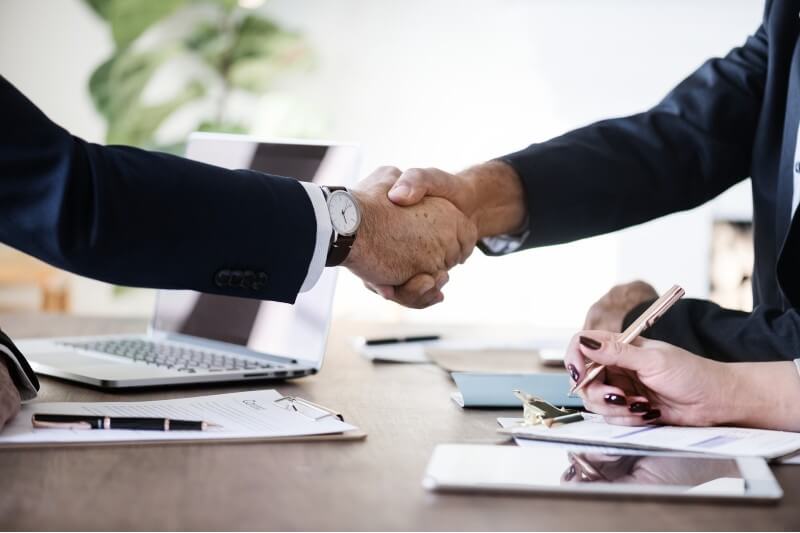 In fact, some warehouse management software providers are taking a proactive approach by forming strategic partnerships with the hardware companies that use their software.
By working together, they come up with cost saving opportunities that they can pass on to the end user, thereby acquiring more customers.
In the inventory management world, where there are endless solutions managers can adopt, from RFID tags and scanners to pick-to-light functionality, these financing options provide businesses with a cost effective way to execute on their strategic warehousing technology roadmap.
Trend 7: Streamlined Management of Returned Inventory
Consumers return roughly 20-30% of the goods they buy online while they only return 8.89% of goods bought at brick-and-mortar stores. Add this to the rising popularity of online shopping and the increasing number of individual packages rather than bulk packages, and you have a growing inventory management nightmare.
There's no getting around this reality. About 49%of retailers provide free return shipping. If consumers see that you don't offer this, 79% say they won't bother shopping through your online store at all. With this in mind, how can retailers manage the increasing influx of return orders?
A robust WMS System helps handle this. Keep in mind that your WMS needs to do more than just help workers pick, pack, and ship. The WMS must also help you manage returned inventory accordingly.
For example, an undamaged returned product should move back into inventory where it can be sold to someone else. The right return policy with the help of the right software tracks these movements accordingly.
Successful Retailers Pay Attention to Inventory Management Trends
Excellent inventory management keeps your costs low, your margins high, and your goods protected. Of course, your inventory processes must meet current trends in consumer preference. As retail moves from single-channel to omni-channel, shopping becomes an immersive experience. The way you handle your inventory must change as well.
By studying new concepts, tuning in to emerging trends, and understanding new technologies, your company can readily adopt the right warehouse and inventory management solutions or 3PL Solution to get your goods from the warehouse to your customers.
Related Terms
ABCs of Warehouse Management System
Warehouse management systems can be complex. Explore what is involved and how it can help your warehouse operations.
Warehouse Logistics Software
Which is the better warehouse logistics software? Compare warehouse management systems and warehouse execution systems.
inVia Robotics
inVia provides next-generation autonomous mobile robotics and warehouse automation solutions for ecommerce distribution centers and more.
6 River Systems
6 River Systems (6RS) offers autonomous robots, artificial intelligence & operational expertise for 3PL, ecommerce, retail and B2B.
Locus Robotics
Locus Robotics builds innovative, autonomous robots that collaborate with WMS to meet the challenges of today's growing logistics industries.
Put Walls
In this blog, we will define Put Walls, outline their benefits, and provide guidance on how to get started using them.
Retail Arbitrage
Retail arbitrage entails a simple process of buying discounted items from a retailer and reselling them at a higher price point, but there's plenty of pros and cons to consider. Learn about the risks and rewards in this latest article by Logiwa.
2023 Warehouse Operations Outlook: Insights from Peak Season
Warehouse Automation That Is Easy To Configure And Update As Your Fulfillment Operations Evolve
Warehouse Management
Modern digital WMS powers a modern fulfillment experience