Scale up your high-volume fulfillment operations with WMS Software
Logiwa is the leading cloud order fulfillment and WMS Software for B2C, direct-to consumer, and 3PL providers.
Fulfillment excellence is the new competitive advantage
Growing your 3PL, B2C, or DTC business is only possible if you can keep up with all the orders and never let your backend warehouse technology slow you down, or worse—tarnish your brand with a bad delivery experience.
Building, scaling and growing your DTC fulfillment operations is hard, but also mission critical to get right. Especially for 3PL providers whose clients depend on fulfilling customer orders quickly and accurately.
Learn more about DTC market pressures and transition challenges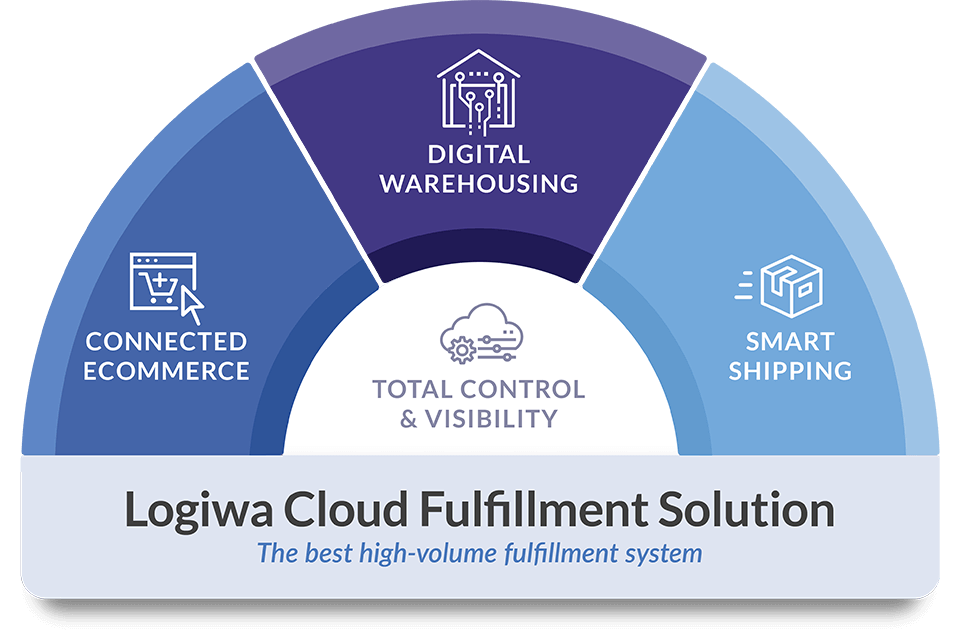 Modern cloud fulfillment solution built specifically for 3PLs, B2C, and
DTC businesses
Logiwa Cloud Fulfillment Platform is a fully integrated WMS Software and order fulfillment system that empowers companies and 3PL providers to run a digital fulfillment network and grow their direct-to-consumer business—without additional headcount.
Discover the Power of Efficiency with Logiwa Warehouse Software
Get Up and Running in Just 4 Weeks!
The world of Warehouse Management Systems has been transformed. No more waiting for months or even years to streamline your warehouse operations. With Logiwa, your optimized supply chain management system can be ready to go in just four short weeks!
We know time is a valuable resource for your business. That's why we've made it our mission to reduce the lead time, allowing you to focus on what truly matters – driving your business forward.
With Logiwa WMS, you'll experience a seamless implementation process, expertly designed to integrate with your existing operations. We deliver a streamlined, high-performing WMS solution that gets you operating at peak efficiency faster than ever before.
Logiwa WMS makes a fast impact on your business
40%
increase in labor efficiency
3x 
more orders shipped after first three months on Logiwa
8%
lower shipping costs with Logiwa rate shopping
More than just great software, we're a high-volume fulfillment success company
We aren't like the other warehouse and shipping products in the market. We respond to you in 7–9 minutes and have more automation superpowers than anyone else in the market.
Up and running in 4 weeks
100% SaaS product is easy to configure and easy to update. You can be up and running in weeks instead of months or years.
Awesome automations
Use our pre-built automation rules or easily build your own to speed up everything from inbound operations to your pick, pack and shipping processes.
9 minute response times
Our technology is great, but what customers love most is our amazing customer support. We actually get back to customer questions in 7–9 minutes!
Why 3PL providers choose Logiwa WMS Software
Logiwa's 3PL software solution optimizes every aspect of the order fulfillment process. With functionality for warehouse management, inventory management, and billing, Logiwa provides total visibility and control—improving speed, accuracy, and customer satisfaction.
When it comes to growing a 3PL business—bringing on new clients or adding new 3PL warehouses—Logiwa makes it easy. With our in-house domain experts, pre-built and custom automations, and more than 200 ecommerce, accounting, and shipping solution integrations 3PL providers can grow their network with confidence.
Logiwa Warehouse Management System Resources to help you scale up B2C and DTC fulfillments
Driving Impactful Peak Season Results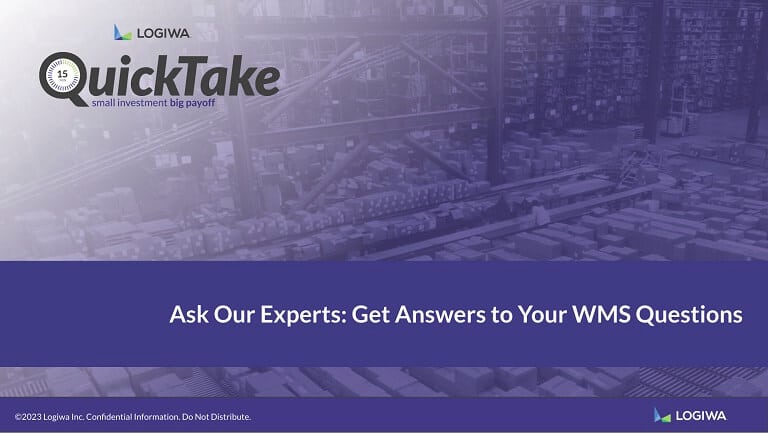 Ask Our Experts: Get Answers to Your WMS Questions
State Of Fulfillment Playbook
Helping brands and 3PLs achieve high-volume fulfillment success