Professional Services
Accelerate your success with Logiwa Professional Services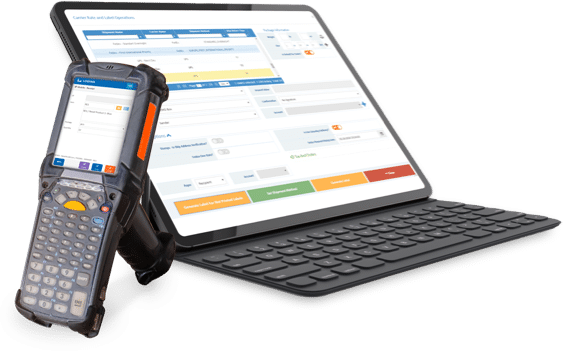 Our software is used to manage and fulfill all different types of products from companies and warehouses all over North America.  Every company and warehouse has their own unique processes, and different types of products have different inventory management and fulfillment requirements.
Logiwa's engineers and professional services teams are experts in logistics and warehouse operations. We understand that exceptions are the norm and that gracefully managing exceptions is the key to operational efficiency and scaling-up fulfillment. Our Professional Services teams are WMS experts that help our customers turn high-volume order fulfillment into a competitive advantage.
Our teams get you up and running quickly and support your success over years
Dedicated Onboarding Engineers
Every new customer gets a dedicated Onboarding Engineer responsible for the overall success of your implementation. Our Onboarding Engineers are all software consultants with in-depth logistics and warehouse expertise. Onboarding Engineers analyze your business and warehouse operations requirements and implement best practice process designs and solutions for your warehouse. They also act as project managers and lead every step of the implementation process for you, including following upon tasks and coordinating teams to ensure a smooth transition..
The Onboarding Engineer is dedicated to the project until the client is fully up and running and successfully transitioned to their Customer Success Manager.
User Training
We understand that not all operations are the same and will plan for personalized training content based on each client's specific scenario(s). Our process is flexible and driven to your needs. We also believe that on-hands learning is the most effective, so we add a "Guided Practice" session where you can practice the processes that you have learned with your dedicated consultant who will guide you and answer your questions as you use the product.
Beyond online training sessions, Onboarding Engineers can also visit your warehouse and train your staff and/or support you through the go-live process in person. During this process, our team is with you every step of the way as you continue to build Logiwa mastery.
Customer Success
Once you've been successfully onboarded, you will be assigned a dedicated Logiwa Customer Success Manager who will serve as your primary point of contact. Your Customer Success Manager works as an extension of your team, asking questions on your behalf and helping to streamline support requests.
The Customer Success Manager will also help guide you along your journey, from novice through product mastery, and will work with you on projects that need cross-functional collaboration. They're passionate about your needs and will advocate on your behalf.
Technical Support
At Logiwa, we pride ourselves on providing first-class customer service. With an average response time of 11 minutes and full resolution time just under 28 hours, our team can be reached through a number of platforms Monday thru Friday 7am-7pm CST. Additionally, our Technical Support Team works tirelessly to meet you where you are, arranging online meetings or even product workshops.
Uniquely, our team is full of experienced engineers who bring with them years of technical experience. This highly capable team has the ability to see the request through from start to finish.
What Our Customers Are Saying
"We chose Logiwa for the functionality, we rave about the company because of their great customer support."  – Cole P.
"Our Logiwa rep was absolutely amazing, she was very patient, making sure we really understood and answered our million questions without ever getting frustrated. She was always there on email to help when needed and gave us great tips and guidelines!" – Kathy S.
"One-of-a-kind customer service." – Bachar M.
"The web-based training was incredibly well put together and I think because of the extra effort our trainer put in, we were successful on day one."  – Doug H