Keeping Low To The Ground When It Comes to Shipping
Originally published on December 23, 2021 by Logiwa Marketing, Updated on August 19, 2022
Running a business is like trying to juggle twelve balls in the air. All while simultaneously tap dancing and singing the National Anthem.
In other words, running a business is hard. And it's even harder to do successfully. There are several internal and external factors that all compound to make running a business very difficult.
However, there are ways to make it easier. If you plan things out ahead of time and make sure that certain elements of your business are running smoothly – and that those elements aren't running into snags – you'll be golden.
One of the elements that you must make sure is consistently running smoothly is shipping.
Nothing is more exciting to a customer than to receive a package that they've ordered. It's even better if they receive it promptly and if it's undamaged.
If you want to have happy customers – which should be the goal as a business owner! – you need to make sure that whatever product you're shipping out to the customer arrives on time and that they also arrive in pristine condition.
In this guide, we'll explore:
Ground Shipping
Risks of Ground Shipping
What To Ship Via Ground?
Takeaway
FAQs
Ground Shipping
Ground shipping is the slowest shipping service that it is possible to select. The reason it is so slow is that it only travels by land. When it comes to ground shipping, there is no part of the shipping process that goes by air or by sea. Because ground shipping only travels across the land, it is beholden to natural disasters and other factors that might cause slowdowns, such as federal holidays and nationwide closures. Because it is so slow, make sure to factor in additional time for potential delays.
Having said that, if there are no delays, it can go as fast as other expedited services, especially if it's not traveling a great distance.
For example, USPS Priority Mail and USPS First Class Mail can arrive within a day of one another if traveling from Southern California to Northern California.
There is no guarantee that that will happen, but it is possible.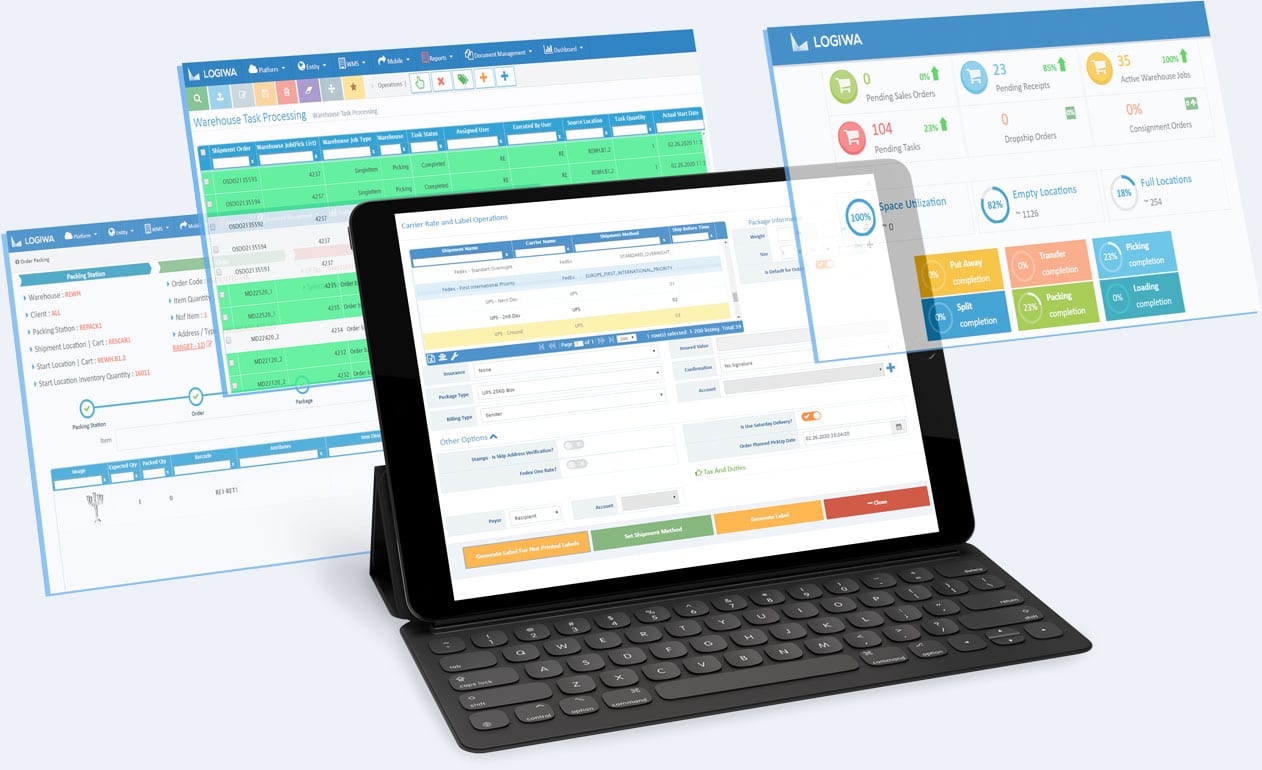 Transform your warehouse to a DTC fulfillment center
Risks of Ground Shipping
With all shipping services, there is always the potential for lost, stolen, or damaged packages.
Not only will ground shipping typically take longer than other shipping services, but you're more at risk if you don't add additional shipping insurance.
With priority mail and some other ground shipping services, your shipment might be insured up to a certain amount of money. This means that if anything ends up happening to your package (re: it getting lost, arriving damaged, or getting stolen), you will be reimbursed up to a certain amount of money.
However, if you choose ground shipping, you'll have two options.
You can ship via ground shipping without shipping insurance and hope that the package isn't lost, damaged, or stolen.
You can ship via ground shipping with shipping insurance. This way, if the package is lost, damaged, or stolen, you'll get reimbursed and be able to send out a replacement without having to pay out of pocket.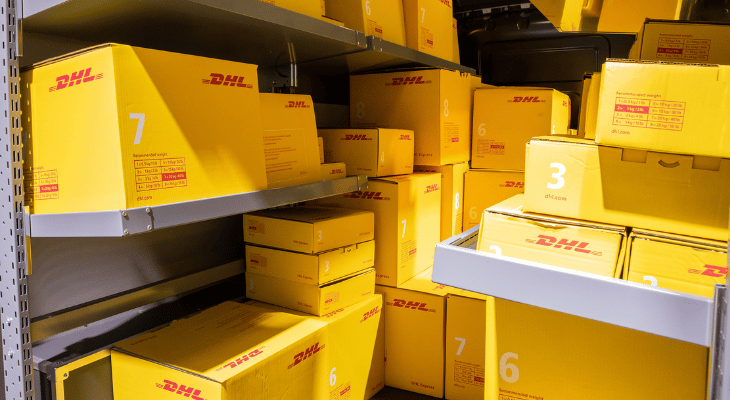 What To Ship Via Ground?
By now, you understand that shipping via ground shipping runs a higher chance of being slower than other shipping services.
So, what should you ship with ground shipping?
At its basest level, you will want to ship anything that doesn't have a firm arrival deadline using ground shipping. The reason for this is that ground shipping can take so much longer than other shipping services.
However, because ground shipping only travels over land, ground shipping can also be used for shipping very heavy things. If you're trying to ship something heavy by air or by sea, it'll end up being very expensive because weight costs more when traveling across those areas.
Thus, ground shipping can end up being a very smart choice for heavy packages and the like. As such, if you're trying to ship lots of things, or if you have many things that you need to receive to start up or upgrade your business, choosing ground shipping will likely lose you time but save you money.
So long as you – as the recipient – don't mind receiving something later than expected, or if you have customers who don't mind receiving their purchase later than told, you should use ground shipping.
The more money you save when it comes to shipping costs, the more money you'll be able to filter back into your business and use to upgrade the things that matter.
Whatever shipping you decide to use, just make sure you're upfront with the customer about how long their shipment will take to arrive. That way, there are no surprises that will make the customer sad and lead to you receiving negative reviews.
FAQs
How can I make sure that my packages arrive undamaged to the recipients?
There are a couple of ways to make sure that your packages aren't damaged while being shipped. One of the ways is to make sure that you're working with a reputable shipping service.
Check their reviews and make sure that their other clients are happy with whichever shipping service you are considering. The better the reviews, the more likely that your products will arrive safely.
Also, make sure that you're using the correct type of dunnage and the correct amount of it for whatever you're shipping.
We've written an article about dunnage if you're interested in more information.
Are there factors I should consider when it comes to deciding between ground shipping and otherwise?
At its core, ground shipping is slower shipping. Because of how slow it can – but is not guaranteed to – be, as we've discussed, make sure that around high-traffic dates, such as holidays and federal holidays, that you send off your products with enough time to offset any delays. Additionally, natural disasters will also cause delays.
If I don't have time constraints, is there any reason not to use ground shipping?
If you're just shipping things for fun or if you have customers who don't mind waiting for your products, you should use ground shipping. You'll save money and still have happy customers.
However, if you are shipping perishables or products that have specific regulations, ground shipping may not be the best option.
How long should I expect my ground shipping to take?
It depends on the service you go with, and if there are any additional external delays you'll have to factor in. But, if there aren't any other external factors, you should expect:
USPS: 2-8 business days
UPS: 1-3 business days
FedEx Ground: 1-5 business days for CONUS and 3-7 business days to Alaska and Hawaii
DHL: 3-8 business days
Adjust quickly to ever-changing fulfillment requirements with the most flexible WMS
3PL
Cloud 3PL software for high-volume fulfillment excellence