Priority Mail: How to Ship Your Packages Faster
Originally published on March 30, 2022 by Logiwa Marketing, Updated on March 31, 2023
Being in charge of a business is like being in charge of a baby. There are so many factors to keep in the forefront of your mind, and – additionally – you likely always feel like it's one step away from dying if you make one wrong move.
Eventually, it'll age up and you'll feel more comfortable leaving it on its own and trusting that it won't launch itself off a bed, but when your business is still in its infancy, you likely feel that one mistake will spell its end.
That's why you should ensure that you're doing all you can to help your business survive. One of the elements of business that can determine if it'll be a success or not is how efficient your shipping services are.
When it comes to selling products, your customer doesn't want to wait for ages to receive their item. Especially with Amazon offering one- and two-day shipping, customers are getting more and more impatient when it comes to receiving their goods.
As such, you might want to default to using priority mail services.

In this guide, we'll explore:
What Is Priority Mail?
How Does Priority Mail Work?
Why Is Priority Mai Important?
Pros and Cons of Priority Mai
FAQs
What Is Priority Mail?
At its core, priority mail is a service that… well, prioritizes the mail. If you ship something via a priority mail service, the expectation is that the shipping provider will take additional care with your package and also that it'll also arrive at the destination faster.
Most mainstream shipping providers offer priority mail options, although each one has different services on offer, and each service has different expectations that come with it.
USPS Priority Mail
When you think of "priority mail," your brain likely automatically goes to USPS. USPS was one of the first shipping services to brand the label of "priority mail," and they use it with most of their marketing.
Think about it – when you walk into a USPS location, you're able to pick up any of their priority mail flat rate boxes for free! They are ensuring that when you consider thinking about USPS, you link "priority mail" to them.
It doesn't matter that they have many other services that are cheaper (albeit much slower) because their marketing is pushing you to go for the priority mail services. It helps that their priority mail services offer cross-country 3-to-4-day shipping and that it automatically comes with shipping insurance.
UPS Next Day Air Saver
UPS Next Day Air Saver is a shipping mail service that is provided by UPS. It acts as an overnight service that expedites your mail to arrive at the destination in as timely a manner as possible.
Additionally, UPS Next Day Air Saver is slightly cheaper than its sister service (UPS Next Day Air). Either option will give you overnight shipping, however.
FedEx Priority
When it comes to FedEx, their priority service is also an overnight one. Their service promises next-business-day delivery, and it's available Monday thru Friday. Specific Saturday delivery is also available if it is necessary, but you will have to pay extra for the service.
There is FedEx Priority International Priority as well if you find yourself shipping a lot of last-minute shipments. When it comes to FedEx, you can also make it easier on yourself by taking advantage of FedEx Drop Off so that you don't even have to head down to FedEx if it's out of your way.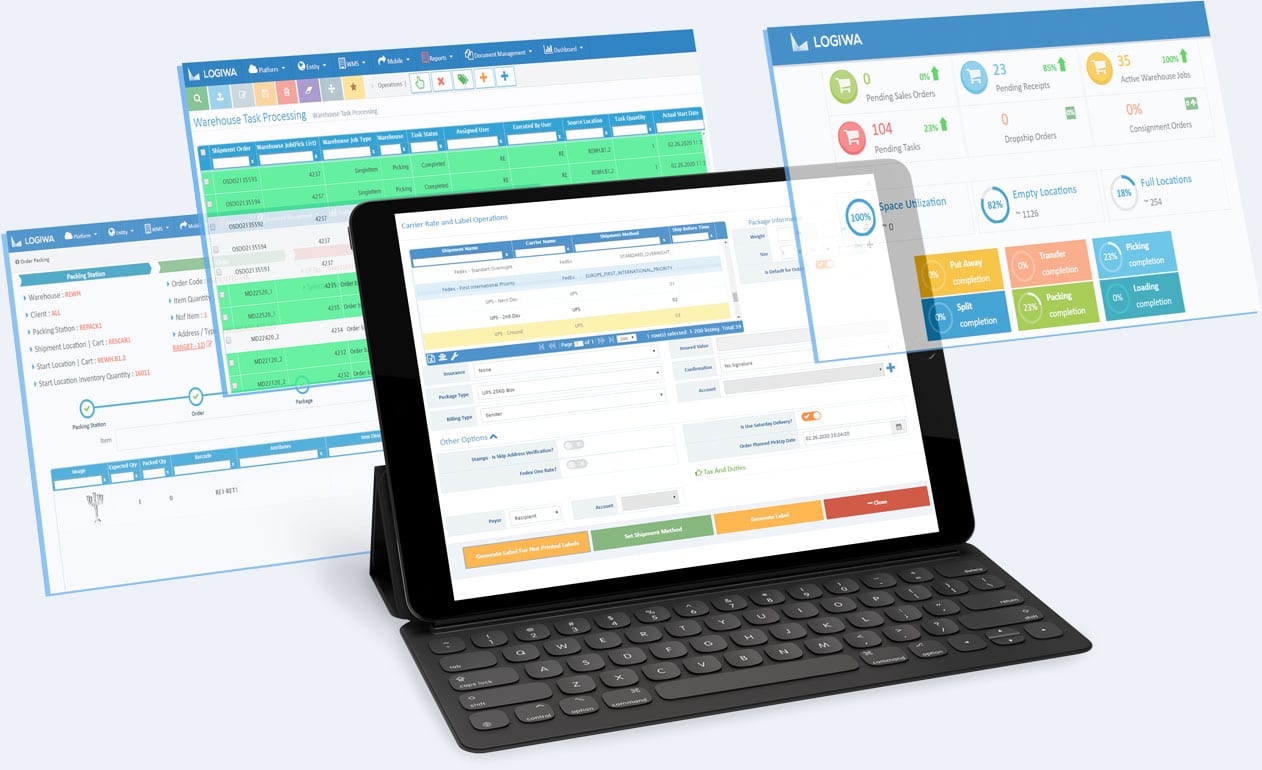 Transform your warehouse to a DTC fulfillment center
How Does Priority Mail Work?
When it comes to priority mail, it works much the same way as regular mail works. The main difference, however, is that your mail will be loaded based on priority. For example, imagine that your mail is going to be loaded onto a plane that has limited space – the "priority" mail will be loaded first, while the other mail might be forced to wait for another plane. 
With priority mail, the goal is to prioritize it so that it is handled first and delivered first. Having said this, mail that is sent via priority is still going to arrive at the same time as the regular mail arrives. It just might arrive a day or two earlier than it would arrive otherwise. 
Why Is Priority Mail Important?
Priority mail is important because it provides another shipping service to anyone who sends or receives mail. If you tag something as "priority," you'll find that it's highly likely to arrive at the destination faster, whether you're the sender or the recipient. 
With priority mail, you're given more options when it comes to your shipments. This can help you out in a pinch if you're behind on your shipments (since priority mail moves faster), or it can help you get more customers to your shop (because they will have more options to get their items on their schedule). 
Pros and Cons of Priority Mail
As with all things in this life, there are pros and cons to priority mail. Although there are more pros than cons when it comes to using it, be aware of what the downsides are so that you can prepare for them. 
Pros
No matter which shipping service you work with, priority mail is typically faster than other mail. This is partially because it is prioritized, but it's also partially because it is not beholden to ground shipping (which can be delayed due to road closures and other transportation delays).
Priority mail can get your mail to the customer as quickly as the following day. You'll just have to use overnight shipping if this is what you desire.
Having the option of priority shipping can bring more customers to your site because they will be able to customize their shipping experience and receive their items when they want.
Most major shipping services offer priority mail, so whichever shipping service you have a relationship with will likely be able to accommodate your priority mail needs. 
Cons
Using priority mail shipping can cost a lot of money, especially if you're a small business that isn't yet seeing a lot of profit.
Despite being expedited shipping, priority mail is still subject to federal holiday closures and any delays, meaning that it still may not arrive in time.
Because the priority is to get the item to the customer as quickly as possible, using priority mail shipping isn't the most sustainable or green method. 
FAQs
How much does it cost to ship priority mail?
Unfortunately, there isn't an exact or specific number when it comes to shipping priority mail, considering that there are priority mail services across most major shipping platforms.  
Each platform may have its own values for specific sizes and rates, so it's in your best interest to check them out individually. 
Is Priority mail faster than regular mail?
Across the board, priority mail tends to be faster than regular mail. This is because your package is being prioritized and because there is an innate promise with priority mail that it will arrive at your place within a certain time frame.  
Having said that, realize that even priority mail is subject to widespread shipping delays, so your package can arrive late (although this is a rare occurrence)! 
Can I use my own box for priority mail?
Double-check with your preferred shipping service, but most of them allow you to use your own packaging when it comes to shipping via priority mail services. 
What is the difference between priority mail and flat rate?
When it comes to priority mail versus flat rate mail, it depends on which service we're discussing.  
For USPS, you can use flat rate boxes to ship priority mail, but you can also ship priority without using a flat rate box. To look at it another way, flat-rate services at USPS are a type of priority mail, but not all priority mail requires a flat rate box.  
Each major shipping provider will have a custom breakdown between flat rate and priority, so ensure you're doing your research before you start shipping. 
Warehouse automation that is easy to configure and update as your fulfillment operations evolve