DHL vs USPS: A Comparison of Ecommerce Shipping Solutions
Originally published on December 22, 2019 by Logiwa Marketing, Updated on February 10, 2023
Ecommerce product shipping is a complex operation and choosing the right carrier isn't simple. The good news is that with so many providers on the market, there is bound to be shipping services that fits your business model.
In fact, many companies, warehouses, and 3PLs work with multiple carriers to fulfill different shipping needs.
Generally speaking, most companies choose a shipping carrier by using an online tool to compare rates from several carriers. Once they have a few options (for instance, USPS shipping versus DHL shipping) they visit the carriers' websites for more accurate, real-time estimates.
Aside from price, it's also important to understand the similarities and differences between shipping companies so you select the right operator for your particular products and destinations. To help you out, our first detailed comparison is between the United States Postal Services (USPS) and DHL.
In this guide, we'll explore:
Both DHL and USPS Offer Services Suitable for Ecommerce Companies and 3PLs
DHL is part of the global logistics company, Deutsche Post DHL. It has a robust international network that allows it to ship to more than 220 countries and territories.
USPS is the official postal service for the United States with an established network and infrastructure for delivering to almost every address in the United States. Many companies, including DHL, rely on USPS for last-mile delivery needs.
DHL Shipping Services
DHL offers a range of services, including Parcel, Document, & International Mail Shipping and Freight Shipping.
The Parcel, Document, & International Mail Shipping service is the most relevant line of business for ecommerce companies and 3PLs. It includes three service levels:
Express
Parcel
International Mail
The DHL Express service level ships parcels under 154 pounds to international destinations by the next possible business day. This service level does not provide service to domestic destinations. Regular shipments, single shipments, shipments for business customers, and shipments for business customers are handled in this service level.
The DHL Parcel service level offers:
2 to 8 days delivery of packages weighing up to 25 pounds to a domestic address
3 to 8 days delivery of packages weighing up to 66 pounds to Canada
4 to 8 days delivery weighing up to 44 pounds to Europe
6 to 14 days delivery weighing up to 44 pounds to the rest of the world
The Parcel service level handles regular shipments and shipments for business customers. It does not manage single shipments or shipments for private customers.
The DHL International Mail service line offers international deliveries within 4 to 8 days. It does not cover domestic shipments. This service line only manages regular shipments and shipments for business customers with a maximum weight of 4.4 pounds.
The service line most applicable to warehouses and 3PLs shipping within the United States is the Parcel service line.
That said, DHL only offers domestic shipping for business customers sending a large quantity of ecommerce or B2C materials within the United States. These individuals or companies must have a Business account with DHL eCommerce.
This is inconvenient for people who wish to assess DHL's domestic rates before creating an account. Unlike other shippers, you cannot access an online rate calculator for DHL's domestic U.S. deliveries.
Notably, DHL's domestic service for businesses is conducted through a partnership with USPS, which handles DHL's last-mile delivery and returns.
| | | | | | |
| --- | --- | --- | --- | --- | --- |
| | DHL SmartMail Parcel | DHL SmartMail Parcel Plus | DHL SmartMail Parcel Return | DHL SmartMail Bound Printed Matter | DHL SmartMail Flats |
| Max. Weight | 16 oz. | 25 lbs. | 16 oz. / 25 lbs. | 15 lbs. | 16 oz. |
| Max. Dimension (L/W/H) | 27" / 17" / 17" | 27" / 17" / 17" | 27" x 17" x 17" | 27" / 17" / 17" | 15" / 12" / 0.75′ |
| Transit Days: Expedited Max | 2/3 days | 2/3 days | N/A | N/A | N/A |
| Transit Days: Expedited | 2-5 days | 2-5 days | 2-4 days / 1-3 days | 2-5 days | N/A |
| Transit Days: Ground | 3-8 days | 3-8 days | 3-8 days | 3-8 days | 3-8 days |
| End-to-End-Tracking | Yes | Yes | Yes | Yes | Yes |
| Shipment Value Protection | Yes | Yes | Yes | No | No |
Table: Comparison of DHL domestic shipping options (Source)
For U.S. ecommerce and 3PL companies shipping goods internationally, the most relevant service line is International Mail.
DHL Packet International
DHL Parcel International Standard
DHL Parcel International Direct
Maximum Weight
4.4 lbs.
44 lbs.
44 lbs.
Maximum Dimension
L+W+H ≤ 35.4"
Length + Girth ≤ 118"
Length + Girth ≤ 79"
End-to-end Tracking
Yes
Yes
Yes
Transit Days
4-8 days
Canada & Europe 4-8 days

Rest of World 8-14 days

3-10 days
Duty and Taxes paid by
Receiver
Receiver
Shipper or Receiver
Shipment Value Protection
No
Yes
Yes
Table: Comparison of DHL international, non-express, shipping options (Source)
The DHL Freight Shipping service is most applicable to warehouses or 3PLs transporting pallets, containers, and other types of cargo.
Both its domestic and international freight forwarding services offer air, ocean, road, and rail freight. They also offer same-day service for mission-critical delivery.
USPS Shipping Services
The United States Postal Service (USPS) offers a range of services:
Priority Mail Express
First-Class Mail
USPS Retail Ground
Media Mail
USPS Priority Mail Express offers guaranteed overnight deliveries for domestic companies shipping to domestic customers. USPS also offers the service on Sundays and holidays for an additional fee.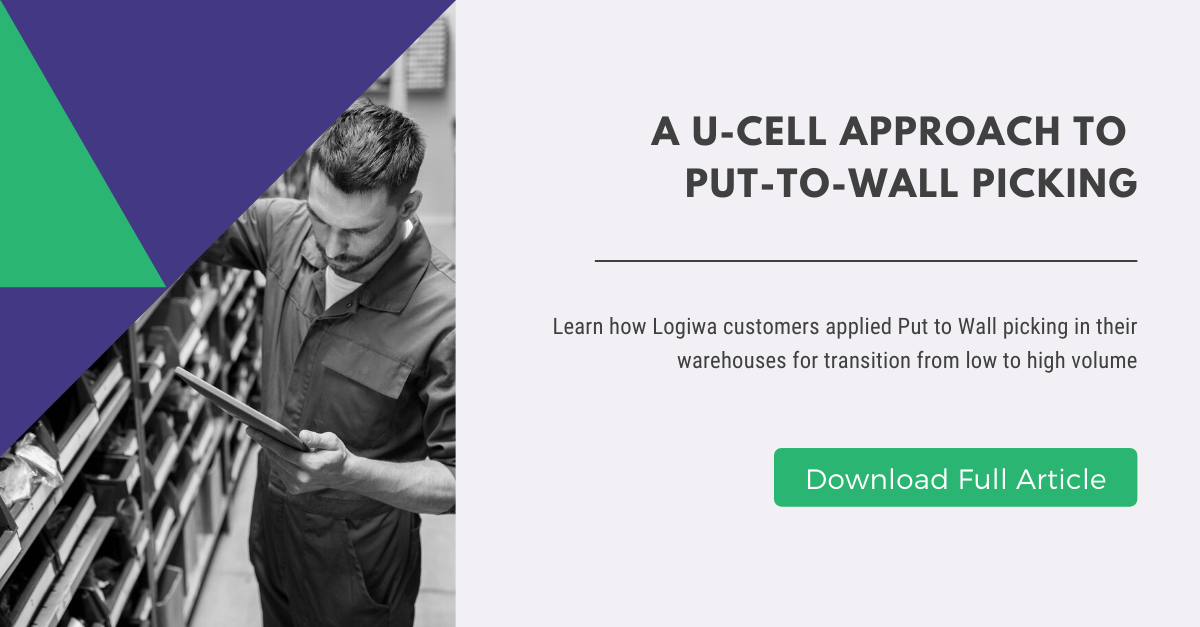 The price is calculated based on the weight (unless you plan on using one of the flat rate boxes and envelopes) and the number of zones the package travels through.
Customers receive free package pick-up from their business. E-retailers, warehouses, and 3PLs can also ask for a proof-of-delivery signature, which is done at no extra cost as long as it's requested. And, of course, customers can access tracking information.
USPS Priority Mail offers a fast, but non-urgent, delivery option. Packages are delivered within 1 to 3 days, depending on the distance.
USPS First-Class Mail is for standard letter mail and small packages to be delivered in 1 to 3 days while Media Mail is an exclusive service for parties sending media or educational materials like books or computer-readable media.
USPS Retail Ground offers delivery within 2 to 8 business days for oversized packages and less-than-urgent deliveries.
In addition to its domestic shipping services, USPS also offers international carrier services for its customers. This includes:
Global Express Guaranteed
Priority Mail Express International
Priority Mail International
The USPS Global Express Guaranteed Service offers 1 to 3-day delivery to over 190 countries and territories. This service includes date-certain delivery with a money-back guarantee, free pick-up for qualifying packages, tracking, and up to $100 insurance coverage.
USPS Priority Mail Express International offers shipping within 3 to 5 business days. There's a money-back guarantee for qualifying destinations, tracking, and $100 to $200 in insurance coverage. Meanwhile, Priority Mail International ships packages within 6 to 10 business days.
Better Warehouse Performance = Higher Profit Margins: Logiwa order fulfillment system syncs accurate data across your entire interface so the inventory numbers you see on your dashboard are what your employees see on their devices. Learn how Logiwa uses real-time data to help you get up to 100% inventory accuracy and 2.5x shipments.
DHL vs USPS: Pro's & Con's
DHL Advantages:
DHL offers a wider range of international shipping options compared to USPS.
DHL has faster delivery times for international shipments.
DHL offers more tracking options and updates compared to USPS.
DHL has more experience with handling and shipping dangerous goods.
DHL Disadvantages:
DHL is generally more expensive than USPS for domestic shipments.
DHL may have additional fees for remote or hard-to-reach locations.
DHL has less extensive coverage within the US compared to USPS.
USPS Advantages:
USPS typically has lower prices for domestic shipping compared to DHL.
USPS has extensive coverage within the US, including to remote and hard-to-reach locations.
USPS offers a variety of shipping options, including flat-rate boxes and envelopes.
USPS has a strong presence in rural areas, making it a good choice for shipping to these locations.
USPS Disadvantages:
USPS delivery times for international shipments are generally slower than DHL.
USPS tracking options and updates are less extensive than DHL.
USPS has less experience handling dangerous goods.
DHL vs USPS: Domestic Shipments

DHL does not offer a rate calculator for its domestic shipments. Customers who want a quote for their U.S.-only ecommerce shipments must create a DHL business account before speaking to a representative at the company.
On the other hand, USPS offers an easy-to-use rate calculator for different levels of domestic service. Let's assume we are initiating a shipment with the following information:
Origin zip code: 33607 (Tampa, Florida)
Destination zip code: 27612 (Raleigh, North Carolina)
Shipping date and time: December 2 between 3:00 P.M. and 3:30 P.M.
Special mailing information (e.g., live animals, hazardous materials): No
Ground transportation necessary: No
Calculated price based on shape and size rather than fixed-price products
Weight: 4 lbs.
Hold For Pickup: No
| | | |
| --- | --- | --- |
| Service Level | Scheduled Delivery Day | Retail or Click-N-Ship |
| Priority Mail Express 1-Day | Tue, Dec 3 by 12:00 PM | $42.55 |
| Priority Mail 2-Day | Thu, Dec 5 | $11.10 |
| Priority Mail 2-Day Large Flat Rate Box | Thu, Dec 5 | $19.95 |
| Priority Mail 2-Day Medium Flat Rate Box | Thu, Dec 5 | $14.35 |
| Priority Mail 2-Day Small Flat Rate Box | Thu, Dec 5 | $7.90 |
Table: Comparison of USPS range of domestic shipping options
With USPS, U.S.-based ecommerce companies can offer relatively inexpensive domestic shipments to their customers.
DHL vs USPS: International Express Shipments
DHL Express Service vs USPS Global Express Guaranteed
Suppose you wanted to send a 4-pound bottle of your brand's moisturizer to a customer in downtown Toronto, Canada, from Tampa, Florida, using DHL Express service on December 2.
And let's suppose you chose a padded envelope that's 11.9" long, 14.8" wide, and 1" high.
The customer would receive it on December 3 and you would be charged anywhere from $71 to $88 depending on what time you want it to arrive. (This is with the online discount – otherwise, you'd pay $108 to $130.)
DHL also offers a range of additional services that you can request, including direct signature and duties and taxes paid by the shipper.
When there are exceptional situations, such as address correction and remote area delivery, there are other surcharges that DHL bills to its customers.
And, of course, there's the fuel surcharge. In the U.S., the fuel surcharge is 9.25% for the month of December.
If you shipped the exact same package from Tampa to Toronto using Global Express Guaranteed from USPS, it would be $97.80. This service comes with $100 worth of insurance at no extra charge and no fuel surcharge (for Express Mail and Priority Mail). That said, the company doesn't offer ancillary services on its Global Express Guaranteed service.
When you multiply these differences in price by several shipments each month, those dollars and cents quickly add up. In this scenario, USPS is a more economical shipping option.
However, if the shipment is urgent enough that you need to get the package to someone the next day, you may want to go with DHL. The company has a strong reputation for global logistics and offers more support when it comes to preparing the customs documentation.
DHL vs USPS: Which Should I Choose For My Business?
While DHL is a globally recognized logistics company, it isn't a big player in the domestic U.S. market.
Originally, the European company embarked on an ambitious, multi-billion-dollar plan to win a share of the domestic U.S. courier market from long-established rivals UPS and FedEx. It abandoned the attempt in 2008 and re-focused on international shipments to and from U.S. addresses.
In recent years, DHL has revisited the U.S. domestic delivery market due to the growth in ecommerce, but its domestic service is limited to businesses conducting a significant volume of shipments. Last-mile service for domestic deliveries is handed off to USPS.
The United States Postal Service (USPS) is a branch of the U.S. government that has an extensive postal network. It can deliver letter mail and modestly sized packages to nearly every address in the country.
When it comes to price alone, USPS beats DHL. It is more competitive on shipping costs and it hits customers with fewer surcharges than DHL. If you're a 3PL or ecommerce company sending items under 70 pounds to customers within the U.S., then your best bet is USPS.
That said, there are some ways in which DHL can compete with USPS, primarily in international shipping services. If you have a lot of international customers, you're shipping items over 70 pounds, or you're a 3PL that coordinates delivery into many countries around the world, then you may want to use DHL. The company has a strong reputation and presence around the world, including in some of the most hard-to-reach locations.
For a modestly sized retailer, USPS is the right approach. For an international ecommerce brand aiming for a watertight shipping strategy, DHL wins for deliveries to customers outside the U.S.
For some companies, another reason to choose DHL is its incredible customer support services. A comparison of DHL Express Worldwide versus both USPS Primary Mail International and USPS First Class International shows that DHL offers much more robust customer service and tools.
With DHL, customers can recall a shipment before it's delivered, and opt for either the sender or the receiver to pay the taxes. Its delivery service also has a higher rating for speed and tracking. So, if enhanced technology and customer service are worth the extra money, then DHL may be worth considering.
Keep Your Eye On All Major Shipping Providers
It's important for ecommerce companies and 3PLs to understand the strengths and weaknesses of different carriers – sticking with only one carrier is not a smart strategy. Companies should constantly compare rates using shipping management tools that provide a real-time look at shipping options.
Finally, companies should keep an eye on their shipping volume and build relationships with account managers at different companies. Once you hit a certain volume, you have more bargaining power to work out attractive rates for your business and, ultimately, your customers.
Related Terms
Ground shipping may not be as common as it once was, but it still serves as a primary means of moving product. Read about the risks and rewards in this article from Logiwa.
Expedited shipping is fast becoming the expectation in online retail. This article from Logiwa provides a behind-the-scenes look at this new normal.
The final hurdle in successful order fulfillment is the domain of the Last Mile Carrier. This article from Logiwa will shed light on this vital role in our supply chain.
Want to understand the ins and outs of shipping insurance? This article from Logiwa is a great place to start.
Wondering what dunnage is or what types you should use and why? Check out this article from Logiwa to answer these and other questions.
USPS zones are important for shipping. Here in this post, you will have a clearer idea about what time USPS delivers to where, and what the USPS shipping zones are.
The alcohol delivery industry is increasingly adopting DTC sales methods. Click now and learn more about alcohol shipping and alcohol delivery service!
Drone delivery is expected to revolutionize the supply chain by changing how retailers deliver. Click to find out more about various drone delivery systems.
Automated ecommerce shipping software pre-integrated with your carriers
Warehouse Management
Modern WMS cloud fulfillment powers a modern experience
Inventory Management
Improve your inventory across your supply chain.