3 Easy Steps to Successful Warehouse Labor Planning
Originally published on July 12, 2022 by Logiwa Marketing, Updated on March 3, 2023
Regardless of the size of your warehouse operations or the number of orders coming in through your ecommerce channels, there's one commonality between all fulfillment operations: the importance of proper labor planning. After all, your employees are your greatest asset and a failure to have the right number of workers or skills supporting your business can make or break warehouse efficiency and customer satisfaction.
For manufacturers and warehouse operators, labor shortages and competitive labor sourcing have become the new reality. According to Modern Shipper, 73% of warehouse operators cannot source enough labor to meet the needs of their business. Moreover, Capstone Logistics reported that the average churn rate for warehouse associates is 60%.
Labor shortages aside, warehouse labor planning is an important process that helps you prepare for future challenges, analyze employee competencies to ensure goals are met, and reduce costs stemming from ineffective hiring processes. Let's break down three easy ways to improve labor planning, as well as how to attract and keep top performing employees.
In this blog, we'll help you understand:
Step One: Create a Staffing Plan
Step Two: Account for Operational Factors
Step Three: Use Technology to Your Advantage
Step One: Create a Staffing Plan
A major factor in successful labor planning is data. You need to be able to take stock of your current labor force, as well as your future operational needs in order to make an effective labor plan. Informed decision-making starts with evaluating where your operations stand and the direction you want to go. Once you know that, you can build out an ideal staffing plan unique to your business. 
Start by calculating your churn rate. This helps you understand the overall turnover of employees as your existing employees leave and new ones get hired. Understanding this percentage provides a foundation for planning needs and insights into how aggressive your hiring efforts need to be. If you conduct exit-interviews, this would be the time to investigate what's motivating your employees to leave.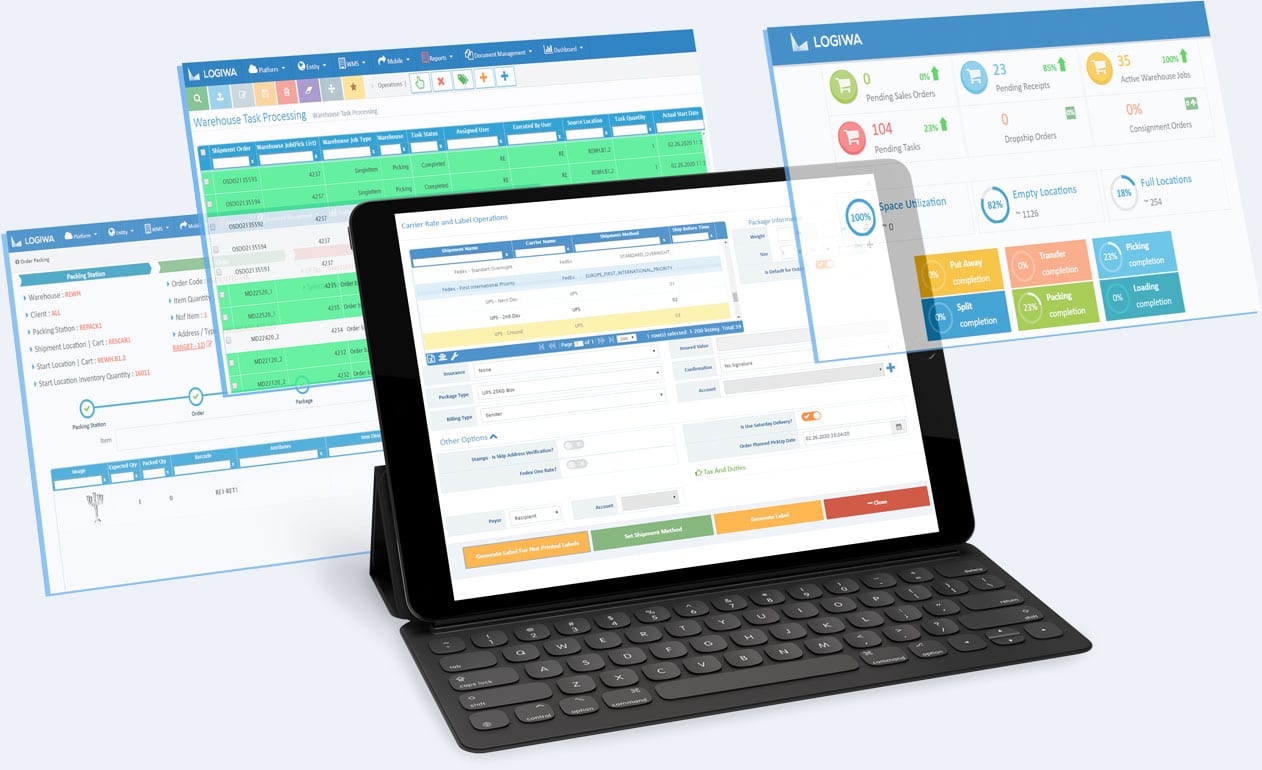 Transform your warehouse to a DTC fulfillment center
Next, you will want to identify the following: 
The roles and responsibilities present in your warehouse

Estimated labor hours and shifts for each position 

Fluctuating labor needs based on seasonality

Anticipated training and certification requirements for each position

Benchmarking and forecasting (projected growth and projected products)
This information gives you a framework for your entire operation and makes it clear where the holes in your operations remain. From there, you can begin focusing on internal warehousing and recruiting processes for creating the best workforce possible. 
Looking for more information on labor planning? Download our guide, "5 Steps to Success Warehouse Labor Planning."
Step Two: Account for Operational Factors 
Your current workforce and available hiring pools will affect your staffing decisions, but you must also consider the conditions of your operations. To be more specific, it is beneficial to labor plan based on the following: 
This blog is part of Logiwa's 15-minute QuickTake webinar series. To view the recording of "Warehouse Labor Planning for High-Volume Fulfillment", or any of our previous QuickTake sessions, visit: Logiwa Resource Page
Step Three: Use Technology to Your Advantage 
Technology can be overlooked as an area of labor planning, but it supports recruiting and employee retention. Easy-to-use onboarding technology and competitive automation solutions are a great attractor for many job-seekers. Here are a few of reasons technology may appeal to your existing and future employees: 
When you implement tech properly, you create a safer and happier working environment.

Robots complement existing operations and can act as a supplement workforce, meaning less risks and less walking for your warehouse staff, and drones can reach hard-to-reach places without added hassle. 

Inventory management technology like barcoding helps with speed and inventory accuracy, so employees can find what they need with ease. 

Integrated dimensioning and weighing tools help fulfillment operations flow seamlessly, eliminating unnecessary delays, work, and frustration. 
With the right WMS in place, you can use your historical records and current growth trends to anticipate and plan for your labor. For more information on Logiwa's Cloud fulfillment platform, visit: www.logiwa.com/request-a-demo.
Make high-volume order fulfillment your competitive advantage