Shopify Fulfillment
Originally published on November 5, 2019 by Logiwa Marketing, Updated on February 24, 2023
Can Shopify Fulfillment Network Compete With Amazon FBA?
Your ecommerce business is booming. Thanks to your efforts, you're getting more customer orders than you can manage.
When business was relatively modest, you managed fulfillment yourself. You'd find the relevant item in your in-house inventory, package it carefully, throw in some goodies to ensure a delightful unboxing experience, ship it, and send your customer an email letting them know it's enroute.
Now, you have far more orders than you can possibly manage and you're thinking about outsourcing your fulfillment. In other words, you need someone else to handle your:
Inventory management / warehousing. Inventory is received and organized so it's easily accessible when an order comes in.
Order processing. The relevant item is found on the shelf, inspected for damage, and then sent to the shipment area.
Shipping management. An appropriate box is found for an item based on its weight and dimensions, a shipping label with the relevant details is printed, and the items are shipped to the customer.
Returns management. Returned items are processed to ensure they comply with the brand's return policy. The items are either replaced or refunded and, if possible, returned to inventory.
Today, Amazon FBA (Fulfillment by Amazon) is a popular third-party logistics (3PL) provider for companies that are in this position. Businesses simply send their goods to an Amazon warehouse where they are stored until an order comes in. Once an order arrives, Amazon manages the end-to-end fulfillment process.
Recently, Shopify entered the third-party fulfillment space and is now directly competing with Amazon. Traditionally, Shopify has focused on helping entrepreneurs build their online stores with tools that allow retailers to create beautiful, customized ecommerce websites.
In this guide, we'll help you understand:
Should I Choose Amazon FBA or Shopify Fulfillment Network?
The Fundamental Difference Between Amazon FBA and Shopify Fulfillment Network
How Do Amazon FBA and Shopify Fulfillment Network Compare on Price?
How Do Amazon FBA and Shopify Fulfillment Network Compare on Inventory and Order Management?
Can Shopify Fulfillment Network Compete With Amazon FBA?
Amazon FBA And Shopify Fulfillment Network Are Proof That The Ecommerce Market Is Far From Saturated
Now, they're offering their own fulfillment service, Shopify Fulfillment Network.This presents a big question for ecommerce business owners:
Should I Choose Amazon FBA or Shopify Fulfillment Network?
First, it's important to mention that Shopify Fulfillment Network has not fully launched yet. At present, early access is only available to qualifying merchants – those that ship between 10 and 10,000 items per day. However, Shopify plans to eventually expand its fulfillment service to merchants shipping 30 to 30,000 items per day.
While the Shopify Fulfillment Network may not be fully launched yet, it's still worth comparing it with Amazon FBA, especially since Shopify has ambitious goals for its fulfillment network. (It plans to soon be able to deliver to 99% of the continental United States within two days or less! Sound familiar?)
While expedited delivery is an important benefit, Shopify is also planning to compete with Amazon by addressing pain points small- and mid-sized business (or SMB) users have with traditional online marketplaces. Major complaints include unfair competitive practices, branding, and lack of transparency.
As your business grows, it's a good idea to think about what kind of fulfillment service is best for your brand.
The Fundamental Difference Between Amazon FBA and Shopify Fulfillment Network
Before we dive into the technical differences between Amazon FBA and Shopify Fulfillment Network, let's talk about the fundamental difference between the two.
With Amazon FBA, you're kind of like an informal supplier for the "Everything Store" that is Amazon. In fact, you could become your own "everything store." Aside from the product descriptions that you provide, there isn't a lot of differentiation between your products and the other products on Amazon.
That said, if you want to quickly access the marketplace, Amazon is your best bet. Almost half of all ecommerce purchases go through Amazon, which gives you access to a large volume of potential customers.
On the other hand, Shopify allows you to differentiate yourself as a brand. You have the opportunity to sell products through your own customized website. For a company that is looking to expand its name recognition and grow its business, this is a huge advantage.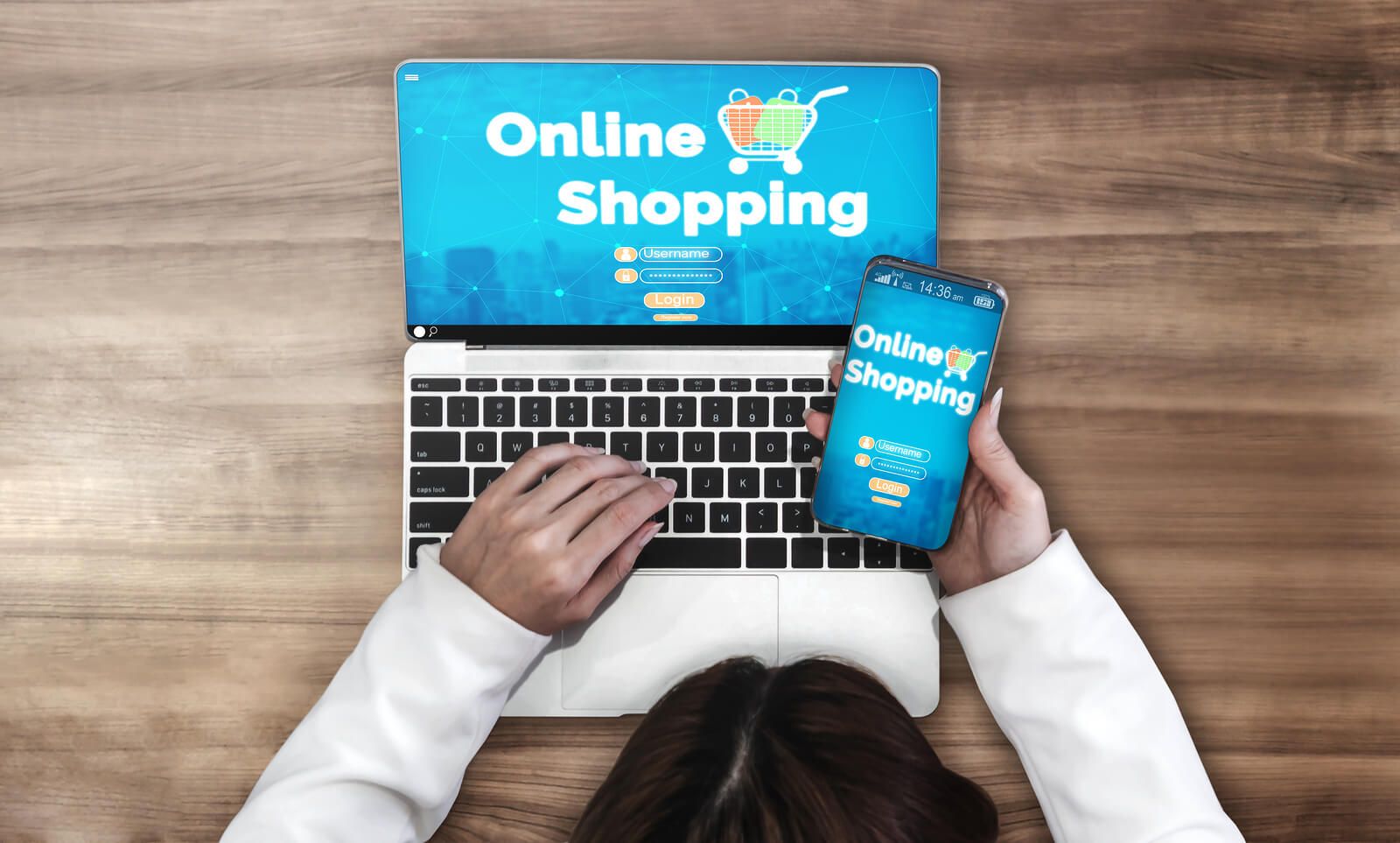 That said, someone who mostly uses Shopify must be a savvy marketer. Unlike Amazon's Marketplace, there won't be customers simply stumbling upon a Shopify store owner's goods, so it's important for entrepreneurs to proactively drive traffic to their sites.
You may be interested: For detailed information about Amazon Seller Central and Amazon Vendor Central, check out our article.
How Do Amazon FBA and Shopify Fulfillment Network Compare on Price?
While we're on the topic of fundamental differences, let's quickly tackle price.
Amazon FBA Pricing
If you want to use Amazon's FBA service, you'll have to pay three monthly fees: your professional plan, your fulfillment fee, and your inventory storage fee.
First off, people who want to sell on Amazon must choose between two plans:
If you're planning to use Amazon FBA, then you'll need the Professional Plan, which costs $39.99 per month.
By comparison, the Individual Plan has no monthly fee. You pay $0.99 for each item you sell. Amazon designed this package for people who sell less than 40 items per month. However, it doesn't come with the inventory management features and flexibility that the Professional account provides.
Amazon FBA's fees depend on your usage and the types of goods you sell. For instance, Amazon provides the following fulfillment fee breakdown based on package size. These fulfillment fees are per unit, and include the following services:
Picking and packing orders
Shipping and handling
Customer service
Product returns
Fulfillment Fees
Standard Size
Oversize
Small (10 oz or less)
$2.41
Small oversize (71 lb or less)

$8.26

+ $0.38/lb above first 2 lb

Small (10+ to 16 oz)
$2.48
Medium oversize (151 lb or less)

$9.79

+ $0.39/lb above first 2 lb

Large (10 oz or less)
$3.19
Large oversize (151 lb or less)

$75.78

+ $0.79/lb above first 90 lb

Large (10+ to 16 oz)
$3.28
Special oversize

$137.32

+ $0.91/lb. above first 90 lb

Large (1 lb to 2 lb)
$4.76
Large (2 to 3 lb)
$5.26
Large (3 to 21 lb)

$5.26

+ $0.38/lb above first 3 lb
In addition to the fulfillment fees, there is also a monthly inventory storage fee, which is charged per cubic foot and is based on your daily average volume.
Monthly Inventory Storage Fees
Standard Size
Oversize
January-September
$0.69/ per cubic foot
January-September
$0.48/ per cubic foot
October-December
$2.40/ per cubic foot
October-December
$1.20/ per cubic foot
Shopify Fulfillment Network Pricing
At the moment, pricing for the Shopify Fulfillment Network isn't publicly available yet. Qualified merchants who are interested in early access must first apply through the Shopify site to learn more details. However, we do know that the Shopify pricing model will be similar to the Amazon FBA fee structure:
Monthly storage fee based on square footage used
Fee for each shipped item
How Do Amazon FBA and Shopify Fulfillment Network Compare on Inventory and Order Management?
Inventory and Order Management with Amazon FBA
Amazon certainly has an advantage over Shopify in terms of its network. Despite increasing demand and a shortage of warehouse space and workers, Amazon boasts more than 175 fulfillment centers worldwide and 150 million square feet of space, operated by 250,000 full-time employees across the entire network.
The bulk of its physical footprint is in North America, where Amazon has 110 facilities.
One goal of outsourcing your fulfillment operation is to get your goods as close as possible to the end customer. With Amazon's extensive fulfillment network, you can store your goods as close as possible to your furthest customers.
Here's how it works:
Once you've registered your business on Amazon, you gain access to its extensive network of fulfillment centers.
 You'll create a new product listing and decide how you want to track your inventory (either by assigning a manufacturer barcode or printing your own barcode).
Next, you'll create a shipping plan that includes your product description, quantity, and shipping method.
 You'll package your items using Amazon's prep requirements, and ship them off to an Amazon fulfillment location.
Once your products are physically out of your hands, you can still maintain visibility over them by using your shipment ID and tracking ID to check the processing status.
 After your items are processed and put away, they show up as available for sale on Amazon's marketplace.
After an order goes out, Amazon automatically updates your inventory data.
Inventory and Order Management with Shopify Fulfillment Network
Today, Shopify does not have a fulfillment network comparable to Amazon. However, the company has announced plans to spend $1 billion over the next five years to build up the necessary infrastructure.
The company has also said that it intends to stay true to its focus as a software company. To compete with Amazon, Shopify's warehousing and inventory solution will rely on data for radical optimization. According to Shopify COO Harley Finkelstein, merchants will be able to deliver their goods faster and cheaper than they can today by using the company's expertise in smart inventory allocation, demand forecasting, machine learning, and intelligent order routing.
You may also like: These are the main benefits of the Amazon Buy Shipping label service.
How Do Amazon FBA and Shopify Fulfillment Network Compare on Shipping Management?
Shipping Management from Amazon FBA
With Amazon FBA, customers and retailers benefit from Amazon's expert shipping practices. Once a customer makes an order, Amazon processes the payment and ships your product using the shipping method you specified. Amazon then sends the customer a shipping confirmation email with a tracking number. Customers also benefit from the flexible shipping options Amazon offers.
If customers have questions about their product or its location during shipping, Amazon's customer service team manages inquiries on your behalf. That said, you are responsible for reviewing and responding to any comments left on your product page on Amazon's website.
Then, every two weeks, Amazon adds up your sales, deducts their cut, and deposits the remainder into your bank account.
There are few negative reviews of Amazon's shipping service. By and large, its fulfillment network is described as a well-oiled machine. That said, FBA customers give up control over their brands and customer experience. You're one of many in the vast Amazon marketplace, and your products are shipped in Amazon-branded boxes. You may miss out on simple marketing opportunities, like throwing a flyer into your shipping boxes.
Shipping Management From Shopify Fulfillment Network
Again, there isn't much information available now on how Shopify's shipping system will function. Presumably, they will use an operational approach similar to Amazon. However, the company has publicized how they plan to differentiate themselves from Amazon FBA when it comes to retailer experience.
Shopify's Chief Product Officer, Craig Miller, provided a glimpse into Shopify's intended approach during the company's annual Unite developer conference. While the company didn't mention Amazon by name, he pointed out specific pain points merchants experience when using large marketplaces (Amazon, in other words), which Shopifuy plans to address with its own solution. These include:
Missed branding opportunities: Merchants complain that their products arrive in a package that doesn't have their branding on it.
Unfair competition using merchants' own data: Reportedly, marketplaces use merchant data, like order volumes, to create their own low-quality, low-cost versions of merchants' products and selling it themselves.
Shopify has also said it doesn't plan to operate its own trucks in the near future. It plans on staying true to its roots as a software company by working with third parties for the actual transportation and logistics and providing those partners with the tools and data they need.
Can Shopify Fulfillment Network Compete With Amazon FBA?
The answer to this question depends on which group of users you're referring to.
If you're an individual or a smaller seller simply interested in making some money, it's likely that Amazon will still be your best choice. Its high traffic, extensive logistics network, and well-oiled fulfillment operation makes it easy to get your products to customers through FBA.
On the other hand, if you're interested in establishing your own brand, then Shopify is the better fit. With Shopify, you're responsible for driving traffic to your website – so it isn't as easy to make money right from the start – but you retain ownership of your brand as you become more successful.
This focus on empowering individual brands is inspiring Shopify's approach. It wants to provide a powerful retail solution for companies that don't want to surrender their products – and brands – to a third-party marketplace.
At the end of the day, Amazon competes with the companies on its marketplace, while Shopify's entire business model relies on the exponential growth of the brands that use its service.
Amazon FBA And Shopify Fulfillment Network Are Proof That The Ecommerce Market Is Far From Saturated
Shopify's move into fulfillment is a big sign that the ecommerce market is far from saturated. Rather, it's just revving up. While Amazon may dominate the U.S. online marketplace right now, companies like Shopify are realizing that there's room for other players who can address pain points that are being overlooked by the larger marketplaces.
At the moment, you may stick to Amazon for fulfilling your orders, but keep an eye on Shopify's full launch of its fulfillment network to determine whether it's a better fit for your business.
No matter your 3PL solution choice, Logiwa can help you. Schedule a WMS demo today.
Related Terms
Ready to learn how to increase ecommerce traffic? Check out these cost-effective ways on how to increase ecommerce website traffic
What is Deliverr? Deliverr makes it easy to fulfill the ecommerce marketplace and shopping cart order. Learn more about Deliverr warehouse locations now!
Warehouse management system requirements help identify opportunities support your company growth. Learn more with the Logiwa WMS Blog.
Ground shipping may not be as common as it once was, but it still serves as a primary means of moving product. Read about the risks and rewards in this article from Logiwa.
Supplier Relationship Management
Supplier relationship management can help improve your supply chain operations and overall success through coordination and collaboration. Learn more in this guide.
A software to manage ecommerce warehouses is the only option for a better operation. Click to learn more how warehouses for ecommerce companies are handled!
Here is everything you need to know about eBay dropshipping and how you can dropship for eBay! Click here for futher detail on the ultimate eBay dropshipping guide
Logiwa WMS pre-integrated with the leading ecommerce, marketplace, shipping and accounting platforms.
3PL
Cloud 3PL software for high-volume fulfillment excellence