WooCommerce Inventory Management & Warehouse Management System
Originally published on February 11, 2020 by Logiwa Marketing, Updated on September 30, 2022
What Online Retailers Need To Know About WooCommerce Inventory Management
As a free WordPress plug-in, WooCommerce has become a popular tool for bringing online stores to life. Beyond providing a digital storefront, WooCommerce can even help manage a store's inventory, making it an attractive option for online retailers.
But what about the costs for hosting, creating a domain name, using themes, and additional plug-ins or extensions? Are these and other premium features worth it?
In this article, we will provide:
An overview of WooCommerce features and how to use them
Discuss how WooCommerce inventory management supports your online store,
Analyze some of the pros and cons of exclusively using WooCommerce for your inventory management needs
BONUS: Before we get started, you can download our Product Master Data Template here.
Adding and Managing Product Inventory in WooCommerce
As an online seller, you may offer physical products (e.g., shoes), digital products (e.g., an ebook) or both. For now, we're going to focus on physical products.
Building a Product Catalog in WooCommerce
Once you've installed the WooCommerce plug-in and selected a theme, adding products to your online catalog is fairly straightforward, even for a novice webmaster. If you're familiar with the WordPress user experience, adding a new product to your WooCommerce inventory management is similar to creating a new page.
When you create a product, you can add the:
Product title
Short product description
Long product description
Product image
Regular price and sales prices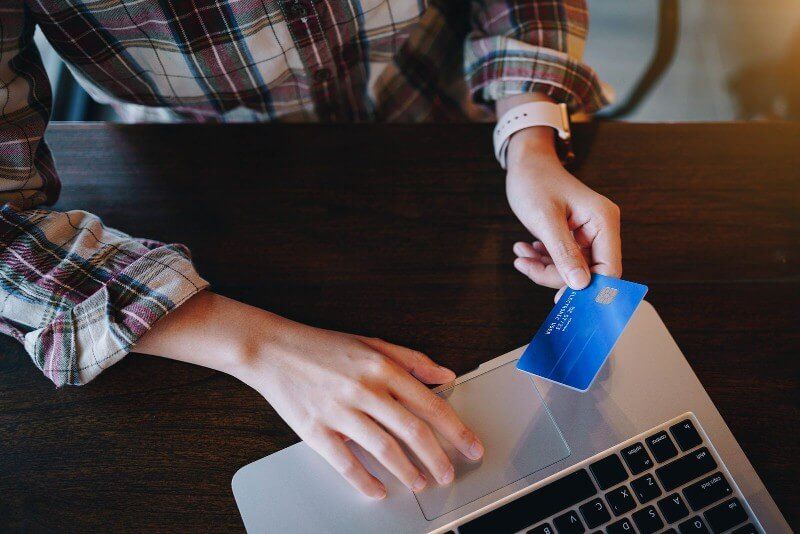 WooCommerce's inventory management system gives you the option to add simple products and variable products. A variable product gives your customers options for attributes like size or color while a simple product has only one type (e.g., your customers can only purchase black socks in one size).
In addition, WooCommerce allows regular pricing and sales pricing, both scheduled and unscheduled.
For instance, if your product's regular price is $40, you may want to offer a sales price of $35.99. If this is a sales tactic, you may want to offer this sales price indefinitely, so it would be an unscheduled sales price.
On the other hand, if the $35.99 price is part of a promotion (e.g., Christmas, Valentine's Day sales) or an inventory management strategy (e.g., you need to move this product quickly because it's tying up too much capital) you may use a scheduled sales price.
For the scheduled sales price, you can indicate in WooCommerce's system that you only want the sales price to run from February 1 to February 16.
Adding Variable Products in WooCommerce
To list products with variable attributes like size and color, you'd add a "variable product." When you select this option, the main difference from the "simple product" set-up is the ability to add attributes.
Now, you can choose an attribute like color and input your custom values. You would then indicate that you want this product:
Visible on the product page
Used for variations
You can add multiple attributes with associated values to each product (e.g., Size: S | M | L | XL).
Once those are created, select "create variations from all attributes" from the variations tab. This allows your customers to find products that are a combination of different colors and sizes (e.g., small red jumpsuit or large blue jumpsuit).
Once you've created your variations, WooCommerce gives you visibility over all possible variations.
Let's use our example of a small, red jumpsuit. For your online catalog, you have the ability to:
Add a specific image
Add a SKU
Include a regular price and sale price (scheduled or unscheduled)
Manage the stock (and all related options discussed earlier)
Add weight and dimensions
Managing Your Stock in WooCommerce
WooCommerce empowers you to choose the right approach for your business–either hands-off or controlled product management.
Using SKUs in WooCommerce
If you're an authorized reseller of popular products, it's important to be able to enter SKUs into the system so your customers will know you carry the exact items they're looking for, whether it's a tracksuit or an important piece of machinery.
If you sell original products, you may not have a SKU. Since entering a SKU in WooCommerce's inventory management is optional, you can choose whether you want to create one for your products or skip it. That said, it may be worth considering new SKUs for your products to make your accounting and recordkeeping easier.
SKUs help you track the success (or failure) of your products based on sizes, colors, styles, and more. You can then use this data to make smarter inventory management decisions.
For instance, you may find that a popular A-line dress is only popular in a red size 12, guiding you to lower your re-order levels for other colors and sizes and amp up your re-order levels for the popular SKU.
Backorders and Stock Quantities in WooCommerce
WooCommerce also asks you to choose whether or not you want to manage your stock. If you do decide to manage your stock, you'll be asked to specify stock quantities and whether you'll allow back orders.
Keep in mind that WooCommerce is an inventory management system in the most limited sense. While it helps you with the front facing part of selling your inventory, it does not connect to your actual inventory. This is why WooCommerce gives you this option. If you wanted, you could list products for sale on WooCommerce without any products actually in stock.
On the other hand, if you indicate that you want to manage stock you'll need to enter an inventory level. You'll then need to specify whether you will allow backorders and if so, how you'll interface with customers.
For example, if you have 20 jumpsuits in stock and you allow backorders with the condition that the customer is notified, the customer who orders jumpsuit number 21 will receive a message that their order may have a longer wait time.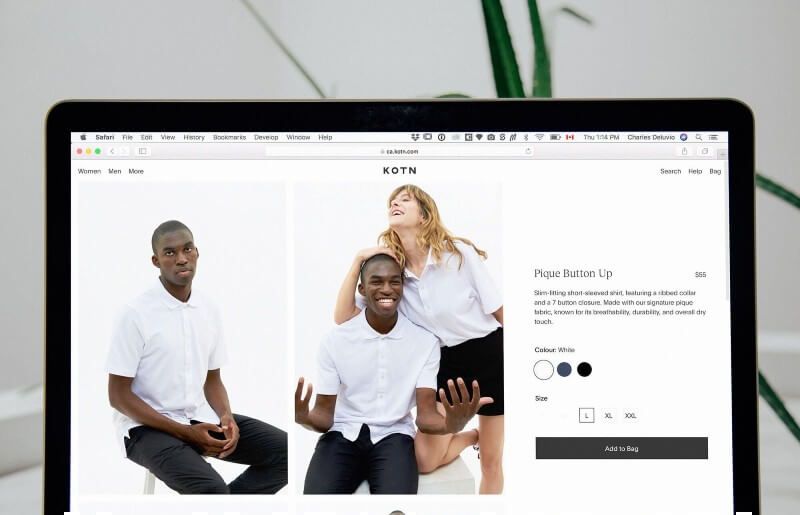 If you allow backorders without notifying the customer, then the customer will assume their entire order is in stock and all items should arrive at the same time. This puts the responsibility on you, the retailer, to get the item from your warehouse or manufacturer in time or to notify the customer separately if shipping will be delayed.
Best practice is to be transparent with your customers to avoid disappointment or cancelled orders. That said, if you have an excellent supply chain strategy or you're using a dropshipping business model, this WooCommerce inventory management feature is ideal.
And of course, you can choose to not allow backorders. In this case, a customer trying to order more than 20 jumpsuits would receive a notification that they can only order 20.
WooCommerce also gives you the option to specify that particular items are sold individually. In other words, when customers visit your product page they can only purchase one of each item at a time. They can't add 2, 10, or 20 items to their cart.
Customize the Online Shopping Experience in WooCommerce
To help retailers optimize their shopping and checkout experiences, WooCommerce offers additional customization options:
Enter a product weights and dimensions for fast, accurate shipping details
Display and link to related products for potential upsells and cross sells
Expand on product images by using a product gallery. This is especially useful when selling items like apparel – retailers can show the front, rear, and side views of a jumpsuit or pair of pants.
Activate or deactivate reviews for each product
For easier navigation, retailers can assign products (e.g., jumpsuit) parent categories (e.g., apparel) and subcategories (women's apparel), and use product tags to further optimize the website
Coupons and Discounts in WooCommerce
From a front-end, sales point of view, WooCommerce is a helpful online commerce system that enables you to offer a number of features including coupons, taxes, and shipping.
Coupon codes are a particularly effective way for online sellers to manage their inventory, especially if they want to move a specific product off the shelves quickly.
WooCommerce facilitates coupon codes that offer a fixed amount off the entire value of the customer's cart, a percentage amount off the entire value of the customer's cart, or a product-specific discount. You can also offer a free shipping coupon code. Once you've established the parameters, you can add an expiration date.
To make the coupon code worthwhile to your business, WooCommerce also gives you the power to restrict the coupon. For instance, if you're offering free shipping you may require a minimum spend of $75.
You can also specify whether the coupon can be used in conjunction with other coupons and exclude sales items or specific products. For instance, you may want the discount to only apply to items you're trying to move out of inventory quickly instead of items that are already popular at full price.
In addition, WooCommerce supports promotional features. For example, if you want to create a sense of urgency you can create a coupon that only works for the first 25 people who use it.
What Are WooCommerce Inventory Management Limitations?
As we hinted at earlier, WooCommerce's focus is on the front end of inventory management. Its primary value proposition is helping online retailers provide a seamless experience for the customer who wants to know what a product looks like, how much a product costs, the sizes and colors they can buy, where they can apply a coupon code, and how much they'll be charged for shipping and taxes.
WooCommerce and Warehouse Management System Integrations
Without connecting your warehouse management software with your WooCommerce stock system, there's still a significant amount of behind-the-scenes inventory work involved. Let's return to our example of jumpsuits. Let's assume you don't want to allow any backorders, meaning customers can't place an order if you're out of stock.
On the face of it, this is a good idea. You want to avoid disappointed customers by not promising items that you don't have in stock.
But what if you receive a shipment of 200 new jumpsuits on the day you go out of stock and this incoming delivery is successfully entered into your storeroom or warehouse's inventory system? Unless an employee remembers to also enter that information into your WooCommerce stock management settings, your online store will say that you're out of stock, leading you to miss out on potential sales.
On the other hand, if WooCommerce is integrated with your internal inventory management system, the data can be automatically transferred and reflected in your online store, eliminating the need for an inefficient manual intervention and improving your chances to capture additional sales.
The system works in reverse as well. Let's suppose you want to enable backorders without alerting the customer. If you can pull it off, this is an ideal scenario since you make the sale and the customer experiences no anxiety. With WooCommerce integrated with your warehouse management system, orders can be automatically pushed to the correct location whether that's your retail location or the warehouse facility that has the item in stock.
Integrating your systems has ripple effects throughout your entire business. After you've successfully integrated your warehouse management system or internal inventory system with WooCommerce, you can initiate further integrations with tools like Quickbooks.
One major benefit of integration is that it creates a single source of truth regarding your inventory. Different departments have access to the same information, which creates:
Alignment between different business functions, leading to better information sharing
Greater opportunities for richer business insights from enterprise data
Better chance of achieving 100% inventory accuracy
Integration also allows you to benefit from more sophisticated inventory management strategies like cycle counting. A popular version of cycle counting requires you to find your top-selling items and conduct spot checks on a frequent basis. This approach allows you to ensure inventory accuracy of the items you need the most without conducting a full-scale physical count.
By connecting your WooCommerce inventory data, you collect more data points, which helps you better identify top sellers based on size, color, material, and more. This allows you to further narrow down your physical cycle counts, saving time and money.
WooCommerce is a Great Tool For Online Sellers, and Even Better With the Right Integrations
WooCommerce is an incredibly useful ecommerce plug-in for online sellers. It makes it easy for e-retailers to create a professional-looking online store that is easy to use and deliver exceptional customer experiences. As your online store grows, managing your inventory only using WooCommerce and spreadsheets is a significant–and unprofitable–challenge. As your business gets bigger, it's important to eliminate manual processes and integrate your digital systems. Connecting WooCommerce to your wms is a good place to start.
Schedule your Logiwa demo today to bring your inventory management up to its full potential.
Related Terms
What are the differences between B2B vs B2C warehouses? Why is B2C fulfillment crucial for warehouses? Click here to find out more about B2B vs B2C fulfillment.
A 3PL white labeling solution can help businesses scale up and cut costs without sacrificing customer experience and brand reputation. Find out more about white label in 3PL.
Furniture Inventory Management
Furniture inventory is important in warehouse management. Click to see clearly how furniture 3PLs can offer significant value and the details of a furniture inventory system!
Effective apparel inventory management means online retailers can meet demand while keeping inventory at a healthy level.
Review these inventory management trends to exceed rising consumer expectations and transform your customers' shopping experiences.
What is distribution management? Why is retail distribution management important? Click here to find out more about this effective way to generate value across your supply chain.
Holiday Order Fulfillment Strategy
To cash in during the most lucrative time of year, make sure to take revamp your holiday order fulfillment strategy. Here are a few holiday fulfillment strategies to keep track of.
Grow your business don't let your existing WMS technology hold you back
Warehouse Management
Modern WMS cloud fulfillment powers a modern experience
Inventory Management
Improve your inventory across your supply chain.