What Is Retail?
Originally published on December 10, 2021 by Logiwa Marketing, Updated on September 2, 2022
It is safe to say that retail is a broad term that accommodates a vast industry, employs millions of workers, and generates billions of dollars in revenue annually. But what what exactly is retail, and what do we, as business owners or ecommerce sellers, need to know about this concept? In a nutshell, retail can be defined as selling goods to consumers – not for resale, but for consumption. Knowledge of the retail can help you understand the process of merchandise warehousing and the effect a supply chain creates on sales and pricing. Here is everything you need to know about retail, including the answers to questions such as what is retail trade and the benefits of running a retail business.
In this guide, we'll explore:
What Does Retail Mean: The Ultimate Retail Definition
A Closer Look at the Supply Chain: The Backbone of Retail
Types & Examples of Retail Stores
Retail vs. Wholesale: What's the Difference?
Benefits of Running a Retail Business
How to Run a Successful Retail Store
What Does Retail Business Hold in the Future?
FAQs
What Does Retail Mean: The Ultimate Retail Definition
Retail in general consists of a process where goods are sold from a single point, including markets, department stores, malls, and online shops. These goods are sold directly to the customer in small quantities for their end-use. Retailing involves a transaction of goods between the seller and the user as a single piece or in small quantities, which ultimately satisfies the individual's needs that attend to his direct consumption.
Here is an example that will help you understand the definition a bit further: Suppose John wants to purchase a mobile phone. He goes to the nearby store and purchases one for himself. In this case, John is a buyer who heads to a fixed location, purchases the mobile phone, and uses it for himself. This is a definitive answer to what is retailing.
Behind the scenes of this transaction, the store where John bought his mobile phone must have shown him a variety of options, brands, and models before he made his ultimate selection per his demand and budget. On the other hand, the store purchased all of these mobile phones from manufacturers and wholesalers that they partner with. In other words, the retailers purchase their goods in bulk and sell them to end-users directly. This process can also be named a supply chain.
BONUS: What is distribution management? Why is retail distribution management important? Everything you need to know about distribution management is in this blog post.
A Closer Look at the Supply Chain: The Backbone of Retail
The supply chain can be divided into four main parts:
The manufacturer

: Manufacturers are parties that are involved in the production of goods using labor, raw material, and machines.

The wholesaler

: A wholesaler purchases the goods from the manufacturer, sells them to the retailer in large quantities at a lower price, and never sells them directly to the end customer.

The retailer

: A retailer is positioned at the end of the supply chain and sells the product directly to the end-user in small quantities. This sale is effectuated as per the customers' needs and requirements.

Shopping

: This entire process can be defined as "shopping", where the end user seeks the retailer to buy products in small amounts that will later satisfy his demand. However, in certain cases, the term "shopping" does not always end with a purchase. Sometimes customers may go shopping but end up returning empty-handed due to various reasons. This is also referred to as "window shopping." Now that we have established the answer to the question of

what is retail business

, it is time to dive into some examples of retail businesses and stores.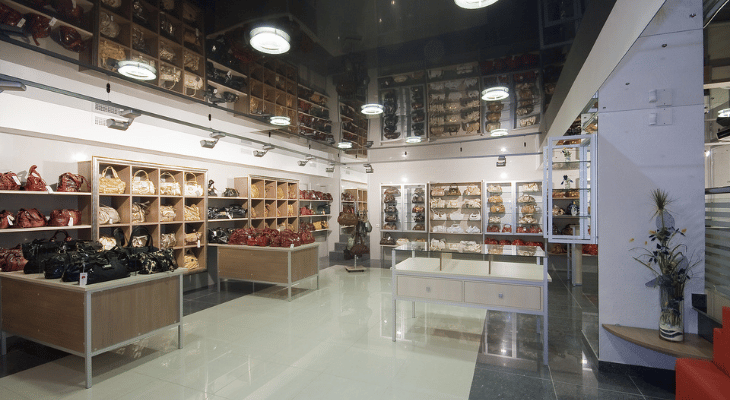 Types & Examples of Retail Stores
Here are some of the most popular retail examples and retail store types of today's markets:
1- Department Stores
Department stores stock a large number of goods separated into multiple categories and departments, such as home goods, electronics, fashion products, cosmetics, furniture, and toys. Customers can often find them as the cornerstones of malls or other similar large shopping facilities that house numerous retailers. Department stores hold items from different brands, while some may choose to go for an in-house brand of their own and sell its products exclusively at their location.
2- Specialty Stores
Specialty stores, on the other hand, focus on a single vertical product. Best Buy is a perfect example of a specialty store because it focuses on only electronics.
3- Big-Box Stores
This type of retail store refers to a warehouse retailer, in which sale is often specialized in a particular type of product, be it electronics or home goods. Big-box stores are physically warehouse-like, freestanding, and are seldom independently owned, rather owned by a large store chain instead.
4- Discount Stores
Discount stores feature most of their items at a discount or display branded products at lower prices when compared to the market. These discounted items can also be sourced from various places and may also belong to the store's proprietary brands.
5- Small Businesses & Boutiques
Often owned by an individual, these small businesses usually purchase their inventory from a variety of producers or create the product themselves.
6- Ecommerce Stores
Being one of the most popular types of retail stores today, ecommerce stores do not possess a physical location for customers to visit but rather help them purchase their products online and receive the shipment directly to their address. While some ecommerce stores function as a marketplace and provide independent retailers the opportunity to display their products alongside other retailers, some ecommerce businesses choose to create their online storefronts and reach a larger customer base.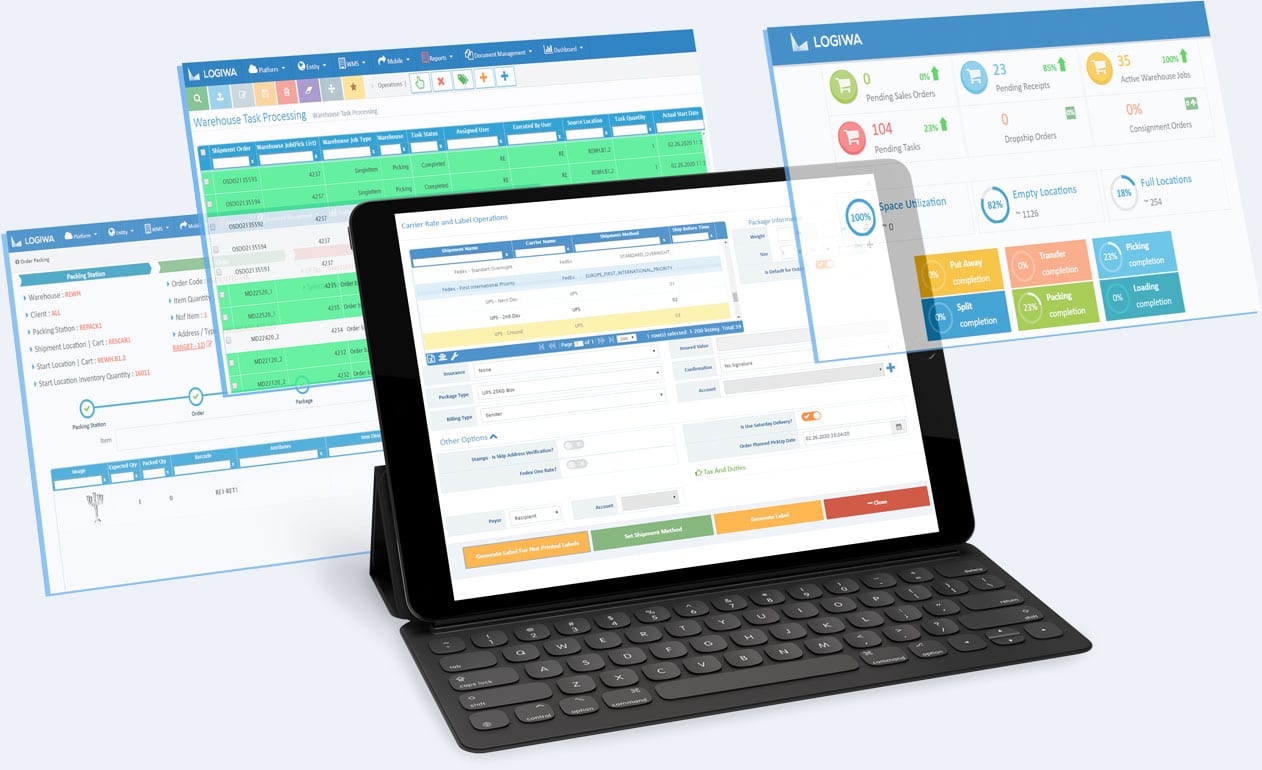 Transform your warehouse to a DTC fulfillment center
Retail vs. Wholesale: What's the Difference?
The main difference between retail vs. wholesale is that the former is B2B model, while the latter is considered B2C. In other words, a wholesale model entails obtaining products from a distributor or a manufacturer and selling them to a third-party business rather than selling them directly to the end consumer. The purchase is usually conducted in bulk, and the third party in question is often a retail business such as target that sells the product to the buying public afterward. A wholesale business can be constructed around virtually any type of durable or non-durable product, including groceries and furniture.
In the retail industry, on the other hand, they obtains its products from a distributor and sells them directly to the end-user. While some of them choose to sell their own branded products, items from third-party brands or opt for a combination of the two.
Benefits of Running a Retail Business
Various benefits running a retail store has for its owners, especially when compared to online businesses. Here are a few:
1- Customer transactions
Owning a retail store benefits both the buyer and the seller by creating solid customer rapport. As opposed to online stores, physical outlets provide instant gratification and allow customers to see and feel what they are purchasing. The consumer can walk away with their purchase immediately, and the help of a friendly and knowledgeable staff never hurts when building up a loyal and impressionable brand image. From a business point of view, a physical store allows business owners to reach a satisfying customer base that might not be achieved via an online marketplace.
You may also like: Plan to avoid these three common online marketplace issues in order to sustainably scale your business
2- Better inventory solutions
Retail sales provide business owners with greater inventory options, especially when compared to wholesale since not all merchandise is available on the wholesale market. Wholesale inventory comes straight to the manufacturer and is usually mass-produced at low costs to provide a bit of perspective. The wholesaler may choose to sell to the masses directly or opt for selling to a retailer. However, since not all goods can be mass-produced at low costs, the wholesaler has a limited scope of options when it comes to inventory. In contrast, a retail business carries the potential of producing inventory for itself, not to mention purchasing stock directly from manufacturers or wholesalers.
3- Better sales potential
Better inventory solutions come with better potential for sale, where a retail business can sell a variety of products by exposing customers to items that they didn't know they wanted. With the help of consolidation and centralization, businesses can drastically increase their sales potential and attract customers from all over the area.
4- Less shipping and delivery issues
The most common setback that online customers run into during online shopping is feeling dissatisfied or deceived due to logistical problems. A retail outlet spares business owners from having to charge delivery expenses and dealing with issues such as lost packages, customer addresses, online sales databases, and shipment tracking codes. Retail business owners can effectuate each sale with minimal conflicts and maximum confidence. Therefore, customers can then see and feel the product before buying it, and have greater confidence in your brand as well.
5- A great impression for the consumer
Shopping from a retail store has many benefits from the consumers' side as well. Saving on shipping costs, gaining instant gratification, exploring the items carefully before making a decision, and not worrying about lost packages are a few of the advantages that physical retail shopping offers customers.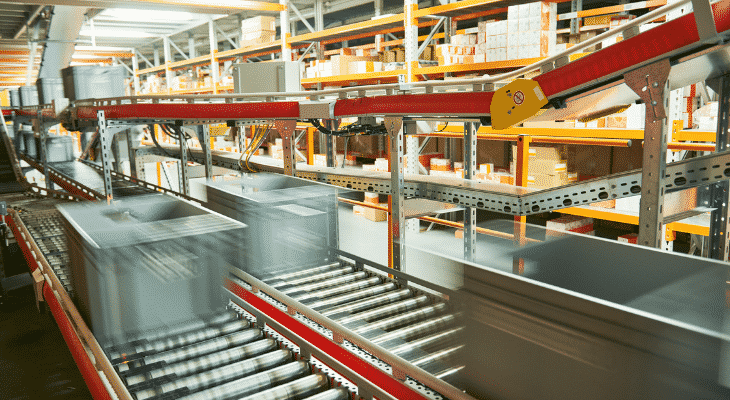 How to Run a Successful Retail Store
The secret to a successful management journey is in the proactivity of the process. In other words, the best retailers are the ones that are always a step ahead – ahead of their competitors, ahead of their industry, ahead of their customers' demands, and ahead of their time. Successful businesses listen to their customers' needs and provide them with exactly what they want when they want it. One of the best ways to optimize your sales is to give your customer base what they demand before anyone else does. The most important factors to consider when running a retail business can be listed as follows:
Bundle-buys
Attractive product displays
Test samples
Incentives
Retail fairs
Loyalty schemes
Point cards
In addition to all of this, working hand-in-hand with quality warehouse management software can also create a big difference in the fate of your success. There are various retail-focused software solutions, such as cloud-based point-of-sale systems, that offer a variety of advantages when compared to traditional sales hardware and cash registers.
What Does Retail Business Hold in the Future?
It is safe to say that the retail business is everywhere, and it is growing by the minute. While technology evolves into a more sophisticated scheme, customers' needs and demands change simultaneously, forcing business owners to keep close track of these erratic dynamics. Although everything was bought in person once upon a time, the majority of shopping is now done online. With its ever-changing face, retail has always been and will always be a business staple to keep an eye on.
FAQs
What does retailing mean?
Retail sale is the sale of products or services to end consumers or organizations whose purpose is not to generate commercial profit.
What is main difference between wholesaler and retailer?
Wholesalers sell their goods to store owners or other companies in the retail sector. Generally, the sale that takes place after this stage is for the end user. Retailers, on the other hand, sell goods in small quantities directly to the end user.
Is Amazon a retailer or wholesaler?
Amazon is an online retailer, not a wholesaler. Generally, the goal of retailers is to make a margin profit on the products they sell. The products purchased from the wholesaler at the most affordable price are sold to the end user in online or physical stores by adding the company's profit.
Is Alibaba a wholesaler?
Alibaba is a wholesale marketplace where you can buy products in bulk and at affordable prices. In recent years, people and companies selling online have been making a high profit by selling the products they bought on Alibaba in retail marketplaces such as Amazon or online sales channels of their choice via dropshipping.
Gain market share and win over the next decade with your order fulfillment experience.
Warehouse Management
Modern digital WMS powers a modern fulfillment experience