Walmart Fulfillment Services Compete with FBA
Originally published on November 11, 2021 by Logiwa Marketing, Updated on November 7, 2022
The struggle to fulfill customer orders is considerable, and one that every ecommerce business owner understands. Whether you operate a small business or you're trying to build something larger, order fulfillment remains one of the most expensive and most challenging parts of business ownership. And it doesn't seem to be getting any easier, either. According to Statista, over 50% of merchants surveyed noted that their fulfillment costs had increased in 2020.
Here are a few additional statistics that highlight the need for the right fulfillment services:
Almost 40% of customers will abandon an order if delivery takes over a week.

Almost 70% of consumers will consider not shopping with a retailer if they cannot have the order delivered within two days.

63% of consumers report cancelling orders because of shipping costs.

Most merchants report that order fulfillment accounts for 70% of their average order value.
The good news is that mastering fulfilment doesn't have to be an insurmountable challenge. There are solutions to help you. One of those is to join the ranks of other merchants selling through Amazon and stocking your inventory in one of Amazon's warehouses. However, that's not the right fit for some merchants, and others would rather consider closing their doors than joining Amazon FBA.
You may also like: For detailed information about Amazon Vendor Central vs Seller Central, check out our article.
Today, there's a third option – Walmart Fulfillment Services. In this guide, we'll explore:
What is fulfillment by Walmart?
Who is eligible and how does it work?
How do Walmart Fulfillment Services compare to FBA?
How do you benefit from Walmart fulfillment?
Are there any drawbacks to Walmart Fulfillment Services?
What Is Fulfillment by Walmart?
Walmart Fulfillment Services, or WFS if you prefer, should be a familiar concept. Like FBA, Walmart fulfillment is a third-party logistics solution that helps ecommerce business owners (merchants) lighten the load in terms of handling inventory management, shipping to customers, handling returns, and even providing customer service.
Basically, you take all of those things and hand them over to the Walmart fulfillment team. Does Walmart have fulfillment center capabilities? Yes, the company does. You'll also find a dedicated customer service team, as well as cutting-edge inventory management solutions, and unique relationships with shipping companies.
Who Is Eligible for Walmart Fulfillment?
So, who is eligible to sign up for fulfillment with Walmart? There are some pretty stringent requirements in place. These include the following:
You must be an existing Walmart Marketplace merchant to enroll in

Walmart inventory management

and fulfillment.

Your products must be stored in a Walmart distribution center.
Your products cannot be perishable or regulated.
All products must weigh less than 30 pounds.
Product dimensions cannot exceed 25 inches by 20 inches by 14 inches.
You must have a history of on-time orders and good customer satisfaction within the Walmart Marketplace environment.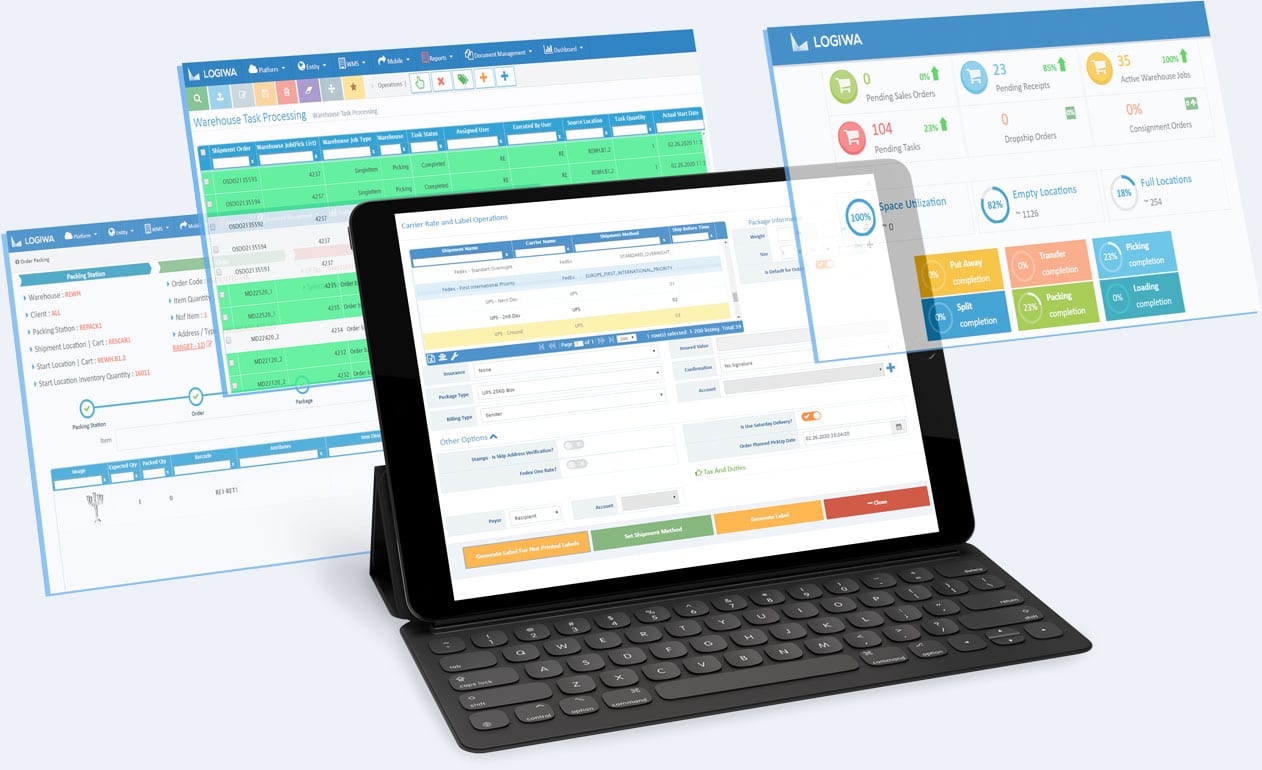 Transform your warehouse to a DTC fulfillment center
How Does Walmart WFS Compare to Amazon FBA?
While WFS and FBA are both third-party logistics solutions and are often lumped together, the truth is that they're also very, very different. You'll find some pretty unique benefits with Walmart Fulfillment Services that aren't available through FBA. Some of those benefits apply to you, the merchant, but others are passed on to your customers, and can make doing business with your organization more enticing.
Just a few of the benefits offered by WFS include the following:
No Walmart+ membership is required for customers to enjoy free two-day shipping, unlike Amazon, where it is only an option if for Prime customers.

WFS remains the most reliable option for two-day delivery and has never experienced an outage that prevented delivery within that two-day period. In comparison, Amazon has experienced multiple (sometimes long-lasting) outages that prevented two-day delivery.

You're only required to ship your products to one of two Walmart fulfillment centers, while Amazon requires sellers to ship their products to any number of fulfillment centers located around the country.
So, which is better? Walmart WFS does offer some unique advantages that aren't available with Amazon FBA. However, Amazon has capabilities that Walmart doesn't, including the size of its marketplace. Which is right for you? That's a question that only you can answer. However, more and more merchants are choosing Walmart.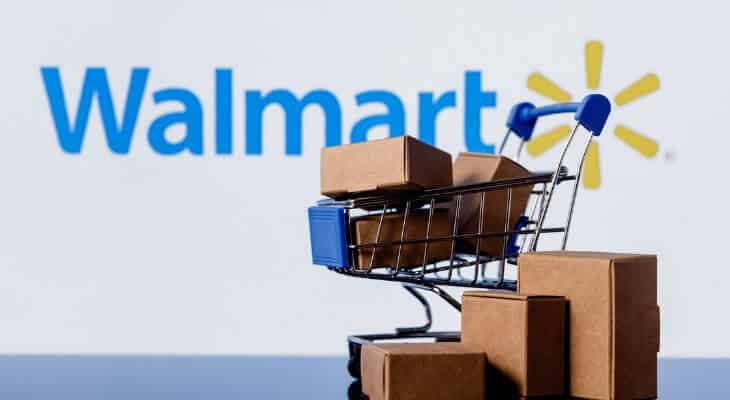 How Do You Benefit from Walmart Fulfillment Services?
Still mulling over whether to sign up for WFS? It's certainly a tempting idea. To help you make an informed decision, we should cover a few of the important benefits you stand to gain (and we'll cover the drawbacks, too).
One of the most important advantages of Walmart Fulfillment Services over other options (not counting Amazon) is that you can offer two-day shipping on your products. Another is that Walmart's pricing structure is simpler and more transparent. There are no hidden fees as there are with Amazon FBA.
You also get easy access to all your information via a central dashboard to track orders and manage inventory levels. Additionally, while you can turn your customer service over to Walmart's team, you can also benefit from support whenever necessary.
Finally, you'll also find that Walmart makes your products more visible to online customers. They do this in a couple of ways. One is the use of Two Day tags. Another is through Buy Box prominence. Both work to increase your sales.
Plan to avoid these three common online marketplace problems in order to sustainably scale your business.
Are There Any Drawbacks to Walmart Fulfillment Services?
While there are plenty of benefits to choosing Walmart WFS over Amazon FBA or eBay dropshipping, there are some drawbacks, too.
For instance, you cannot sell the same product(s) through your standard Marketplace account and your WFS account. Another is that you're only able to sell to US-based customers. Finally, the product size and weight limitations may also be problematic for sellers with larger or heavier products.
Making Your Decision
There is no right or wrong decision here. Walmart Fulfillment Services is just one more option in a growing suite of choices available to merchants seeking to conquer the world of ecommerce. There's also no reason you should go all-in on just Walmart alone. In fact, savvy merchants will use Walmart, Amazon, eBay, and other platforms to ensure they're able to reach different customers and sell a wide variety of products.
Want to sell more through channels like Wallmart WFS and Amazon FBA?
Turn your fulfillment operations into a growth driver for your store! Schedule a WMS Demo and find out why businesses choose Logiwa for their fulfillment operations.
Ensure your DTC strategy is successful with scalable fulfillment operations
Warehouse Management
Modern digital WMS powers a modern fulfillment experience