UPS Next Day Air Saver: What Is It?
Originally published on January 19, 2022 by Logiwa Marketing, Updated on March 17, 2023
When it comes to running a business, even if you don't consider yourself a retailer, you will likely have to deal with shipping things to keep your business running. This might be invoices, promotional items, informational packets, etc., but whatever it is, you should know about your shipping options.
If you do sell and ship items to your customers, it's even more important that you know what's going on when it comes to shipping options.
That's why we're going to discuss UPS Next Day Air Saver.
As you might be able to guess from the name of it, UPS Air Saver is a service offered by UPS that allows for packages to get to specific locations via airplane the next day after it is sent. 
There are, of course, specifics that people who are shipping the items must follow, but so long as you follow those guidelines, you will be able to experience this money-saving shipping service.
In this guide, we'll explore:
What Is UPS Next Day Air Saver?
How Does UPS Next Day Air Saver Work?
Why Is UPS Next Day Air Saver Important?
Pros and Cons of UPS Next Day Air Saver
FAQs
What Is UPS Next Day Air Saver? 
Although the description was touched upon above, we'll go a bit more in-depth here. UPS Next Day Air is a shipping service you can choose if you need your package to reach a recipient within 24 hours. 
If the next business day is your target timeframe and if you are trying not to spend too much money, UPS Air Saver might be the answer to all your problems.
If you have a specific set of contracts or a time-sensitive item such as perishable goods, this is a service to look into. Although the adage says that haste makes waste, it never dealt with unhappy customers who received melted chocolates from shipping delays.
Back to UPS Next Day, it works in such a way to guarantee that a product will arrive at its destination by a specific time. This timing is determined by the destination address as well as if the address is residential or commercial.
When it comes to commercial addresses, UPS guarantees that the package will be delivered between 3:00 pm and 4:30 pm. Unfortunately, it'll take a bit longer for residential packages, but it's still extremely quick. When it comes to residential packages, they will arrive on the next business day (after the shipping date) by the end of the day.
Want to understand the ins and outs of shipping insurance? This article from Logiwa is a great place to start to shipping insurance.
Please note that the 3:00 pm and 4:30 pm times are only applicable if you manage to get your package to the post office between 10:00 am and 12:30 pm, respectively. So long as you get your package to the post office by those times, your delivery will be guaranteed for the next day.
So long as you are sending a package to and from the 48 continental states, you are guaranteed to get your package delivered within those windows of time. 
There are, of course, specifications and limitations that you have to consider before you decide to use UPS Next Day Air. However, if UPS Next Day Air is already promised/scheduled at a specific location for an end-of-day delivery, your package will also be beholden to that time frame.
However, UPS Next Day Air also has a special option to select Saturday pickup if you need that.
Note: this is specifically for pickup, not delivery. There is no Saturday delivery for UPS Next Day at this time.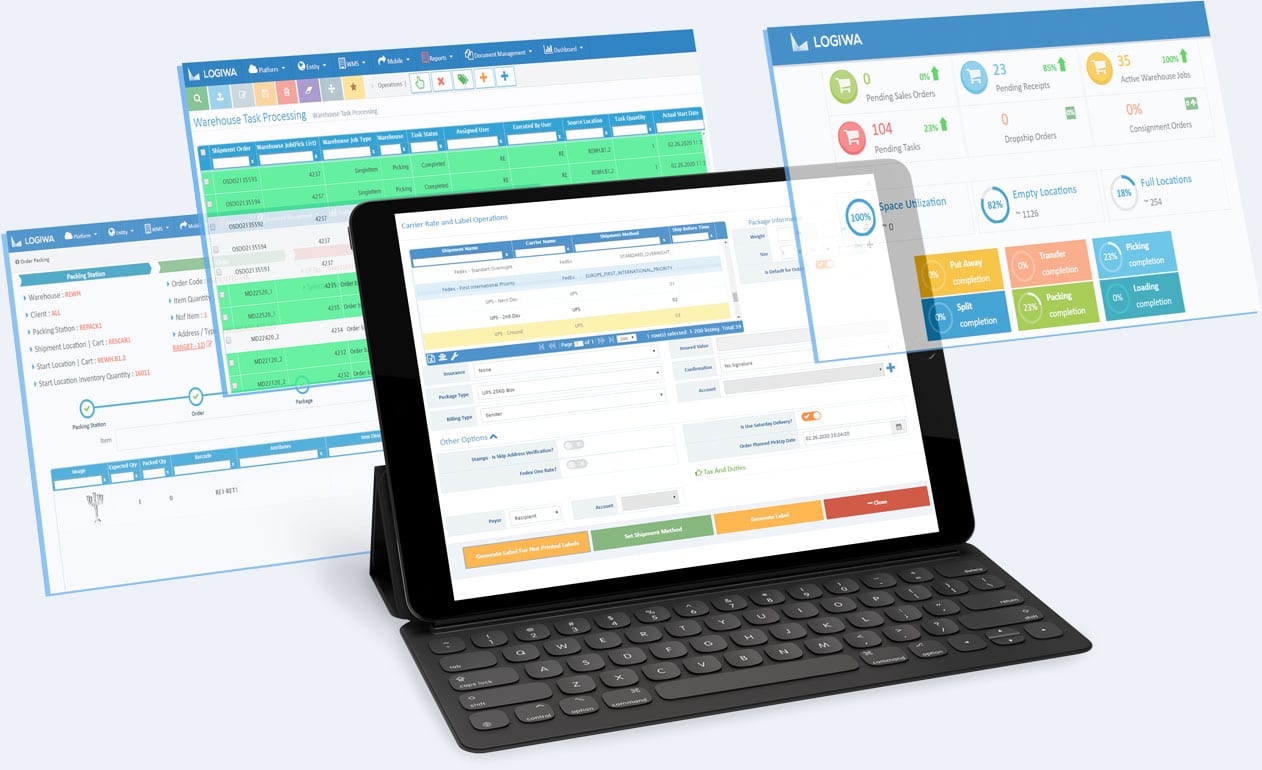 Transform your warehouse to a DTC fulfillment center
How Does UPS Next Day Air Saver Work?
As with all shipping services, UPS Air Saver follows the same methodology/patterns to get a package from a sender to a recipient. 
The sender will address the package to the recipient, pay the appropriate fees, and then release the package to UPS for internal processing and shipping. 
The only difference from that point on is that UPS will fast-track the package through all of their checks and services and then get the package to the nearest shuttle/driver heading to the airport so that the package can make the fastest time possible to achieve that next day delivery promise. 
Once the package is on the plane, it travels to the destination state and then it's offloaded. From there, it acts as a normal package – processed through the facility and put on a carrier who will deliver it within the guaranteed time frame. 
Having said this, you will only receive next-day delivery with the UPS Next Day Saver shipping service when you get your package to UPS by 12:30 pm. 
Why Is UPS Next Day Air Saver Important? 
UPS Next Day Air is important because it offers sellers and people who are shipping objects another way to get their things to the destination promptly and without breaking the bank.
Especially with COVID-19 sticking around for another year, shipping services have been impacted and clogged by all the mail and packages that are being sent. Shipping services have reported extensive, historically-long delays, meaning that customers aren't getting their products in a reasonable timeframe, either.
When customers don't get what they bought when they expect it, they can become very unhappy, and an unhappy customer will lead to fewer sales going forward.
However, with UPS Next Day, this service will guarantee that your product will be delivered to its destination by a specific time. It's a way for businesses to bypass the extremely clogged shipping services so that they can make sure their customers are happy.
The only downside is the expense. Although the UPS Next Day service is a less expensive option for extremely speedy shipping, that doesn't mean it is inexpensive.
Be ready to spend a pretty penny to get your goods where they need to go, even if you're just sending a letter (minimum charge for a letter for UPS Next Day Air is around $24, for example).
Pros and Cons of UPS Next Day Air Saver
Pros
It works very quickly – a 24-hour turnaround for a shipment is nothing to sneeze at.

It is more affordable than other airborne/overnight shipping services. 

It is guaranteed to arrive by 4:30 pm for commercial buildings and by the end of the day for residential buildings. 
Cons
UPS Air Saver can end up being

extremely expensive

, and depending on how you've represented your shipping policies on your website, you may have to eat that cost to either:

Get customers to buy your products.

Get your package to the customer on time.

UPS Air Saver is not exempt from any delivery exceptions that are enacted, meaning that your package can still arrive late – this is a rare case, however.
Logiwa is the leading cloud WMS and order fulfillment software for B2C and direct-to-consumer business. Request a Demo and start to scale up your high-volume fulfillment operations.
FAQs
What is the cut-off time for UPS Next Day Air? 
UPS Next Day Air is guaranteed at different times for commercial recipients and residential recipients. If the recipient is a commercial location, it is guaranteed to arrive between 3:00 pm and 4:30 pm, but only if it is shipped out by 10:00 am or 12:30 pm (respectively). 
Alternatively, residential recipients are only guaranteed delivery by the end of the day, but you should still try to hit those time frames (10:00 am/12:30 pm) for next-day delivery as well.
How much does UPS Next Day Air Saver cost?
There is no flat rate price when it comes to UPS Air Saver services. UPS calculates the price based on the weight of your letter/package, as well as the departure location and destination location (categorized by specific UPS shipping zones). For specific rates and sizing, please check out this chart from UPS.com.
Is UPS Next Day Air guaranteed?
So long as you get your packages to UPS by the deadline (10:00 am/12:30 pm), your packages are guaranteed to arrive at the destination either by 4:30 pm (commercial buildings) or the end of the day (residential buildings). 
Having said this, although your package is meant to be guaranteed, if there is an issue – such as a delivery exception, which is an unavoidable situation that results in your package being delayed – UPS offers refunds and other services to try and soothe the problem.
It is in UPS's best interest to make sure that all of their packages arrive on time and by the time they have promised, so outside of unavoidable situations that result in delivery exceptions, your package is guaranteed when shipped by UPS Next Day.
What time do I need to send a package for next day delivery?
Luckily, the timeframe for delivery is not at all dependent on UPS shipping zones (only the price of your shipment is dependent on the zones), meaning that so long as you're sending your package to somewhere in the 48 continental states, your package is guaranteed to arrive by the next day if you get it to UPS by 12:30 pm. 
Ship more with a fully integrated WMS that connects with 200+ ecommerce
3PL
Cloud 3PL software for high-volume fulfillment excellence