Direct to Consumers' Hearts: High-Volume DTC Strategies for Loyalty and Growth
Originally published on August 11, 2023 by Erhan Musaoglu, Updated on August 31, 2023
The exponential growth of direct-to-consumer (DTC) operations has led businesses to revolutionize the way they deliver products and services to customers in recent years.
Several factors are creating added pressure, including changing consumer preferences and the need to offer unique and personalized experiences to ensure customers continue coming back.
So how can your DTC fulfillment business keep up with this explosion in demand and deliver on evolving industry criteria? First, understand the changing landscape of consumer expectations. Then, ensure your WMS software and ecommerce inventory management systems can provide cutting edge scalability and flexibility.
Logiwa WMS is built to help you win on both fronts. Keep reading to see how you can develop and implement high-volume DTC strategies for customer loyalty and sustainable growth.
Expand Your Mind (and Channel Strategy)
It is clear that DTC has permanently disrupted and transformed ecommerce. By 2024, the DTC market size is forecasted to grow to almost $213 billion in the U.S., and to $100 billion in India by 2025.
Now is the time to adopt an omnichannel strategy and expand your business presence strategically. Branching out to online marketplaces, like Amazon and eBay, brick-and-mortar stores and forging partnerships with retailers will help ensure your DTC brand reaches new customers and grows sales volume.
Meet the DTC revolution head-on with Logiwa WMS. Our advanced algorithms and software integrations help optimize your fulfillment strategy and stay ahead of high-volume orders with fast, reliable shipping and impressive data analytics.
Once you've scaled your channel presence, make sure your shipping methods are fast and reliable enough to keep up with the new pace. As much as 41% of online shoppers now expect 24-hour delivery, and 24% expect 2 hours or less.
Logiwa's multi-carrier shipping integrations seamlessly connect your warehouses with today's top shipping companies (like FedEx, DHL, UPS and more) to ensure accurate, on-time deliveries without exception—and include features like:
Carrier rate shopping
Automated box selection
Smart label printing
Order tracking and more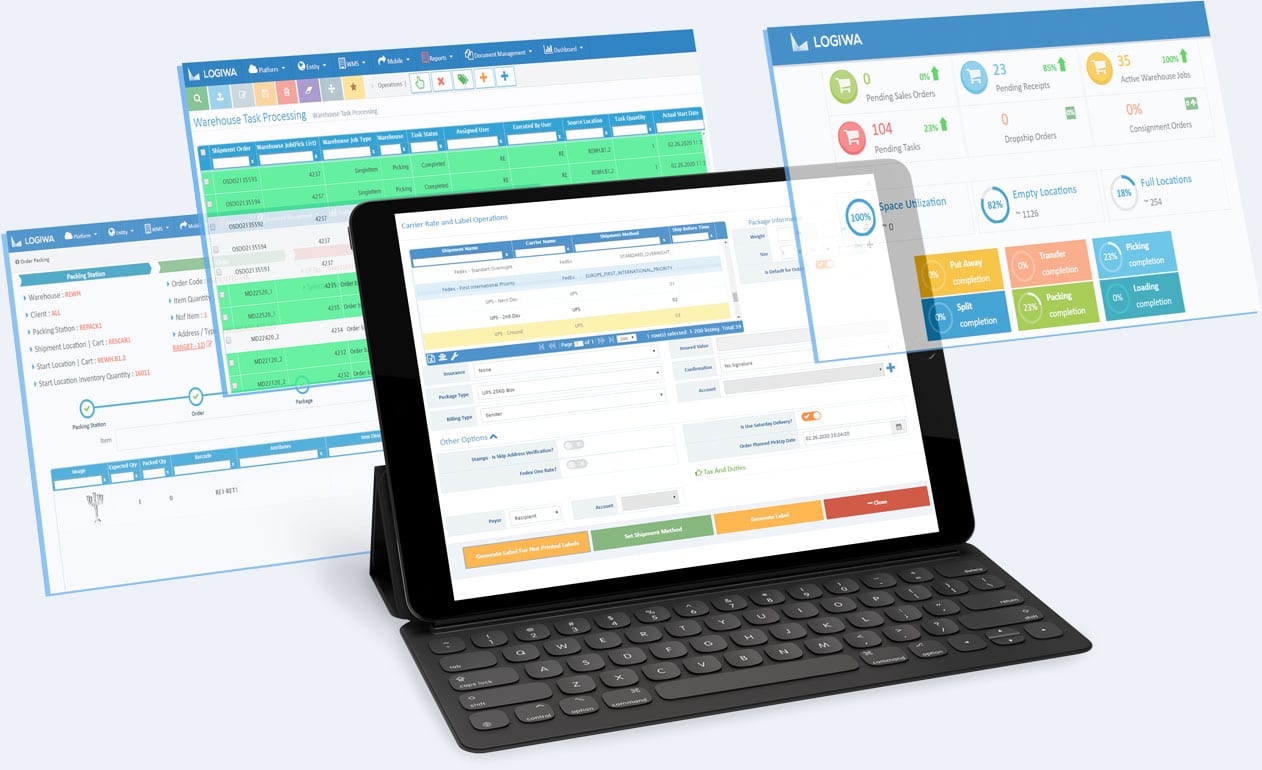 Transform your warehouse to a DTC fulfillment center
Make Data Your Superpower
They say it's who you know that counts. But what you know about your customers is worth its weight in gold.
From online behavior to preferences and purchasing patterns, leveraging first-party data insights lets you align your marketing and fulfillment strategies to surpass customer expectations.
Luckily, tailor-made journeys are what consumers want. And even in a world of heightened privacy, 46% of global consumers in 2022 feel comfortable sharing data with businesses if it benefits them or provides an easier shopping experience.
Related: Shopping Cart Abandonment: Reasons, Effects, & What You Can Do to Prevent It
Push for Personalization
Research by McKinsey shows that personalization drives a 25% revenue lift in digitally-native DTC brands. A whopping 71% of consumers expect personalization from the brands and businesses they choose—and 76% get frustrated when they don't find it.
That's why it is crucial to tailor your WMS software. It enables you to surprise and delight your customers. Using first-party data to push personalized offers (on the channels they prefer) helps make your DTC brand memorable and builds long-term value and loyalty. It also helps to enhance your bottom line.
Here's a few other ways to upgrade shoppers' experience:
Personalized Recommendations: Make customers feel special by showing options relevant to their tastes and past purchases.
Customization Options: Being able to customize a product leaves your customer with a memorable feeling of empowerment.
Thoughtful Touchpoints: Communicating with customers post-purchase, such as sending a how-to video or asking for a review, promotes positive brand perception.
Growth begins with a great strategy
In the world of DTC, building trust and loyalty is vital to short-term and long-term growth. Transparent communication, efficient shipping and personalized services are all ways to meet—and exceed—customer expectations.
Implementing the right omnichannel strategy in combination with Logiwa's cloud-based WMS software is the perfect formula for high-volume DTC businesses success. Combining hundreds of software integrations with real-time visibility and timely customer support, Logiwa has everything DTC businesses need to thrive.
Want to unlock immense growth potential and stay competitive? Make sure your DTC shipping strategies are aligned with your customers' expectations. Visit logiwa.com/request-a-demo to learn more.
Scale up B2C fulfillment operations with an integrated digital warehouse and fulfillment system
Warehouse Management
Modern digital WMS powers a modern fulfillment experience