Getting 3PL Returns Management Right
Originally published on January 24, 2023 by Erhan Musaoglu, Updated on January 27, 2023
When customers wish to return items they've just purchased, complex orders you worked tirelessly to fulfill inevitably end up back at your door to begin the process most warehouses dread most: returns. For major retailers and ecommerce merchants, returns management is particularly challenging to get right, making the use of third-party logistics (3PL) services invaluable for alleviating the stress of high-volume order returns.  
That said, it is not enough for 3PLs to simply receive returns, repeat putaway processes, and move on to new sales… competitive reverse logistics is a significant undertaking and requires things like testing/quality control inspections, credit/refund transactions, dependable communication, the ability to repackage items before accurately rejoining your inventory, and more. 
In this blog, we will talk about the importance of having a good 3PL returns strategy, the fundamentals of overseeing high-efficiency returns, and some additional strategies for taking a holistic, 3PL-focused approach.
Returns Management's Effect on 3PL Clients and Consumers
Strategies for Improving 3PL Order Return Operations
Choosing a 3PL WMS for Returns Management
Returns Management's Effect on 3PL Clients and Consumers 
With 30% of all merchandise ordered online being returned, it is mission-critical that you prioritize having a streamlined returns management process in place as part of your 3PL operations.
Even if you oversee a robust fulfillment network with modern digital warehouse management software, 3PL returns management can quickly become an expensive logistics nightmare and a liability to your brand's reputation – particularly if you are handling fulfillment for multiple clients or hybrid operations. 
According to Supply Chain Quarterly, 3PL customer satisfaction levels dropped by 7% last year, and higher customer expectations and struggles with reverse logistics were partially to blame. 
As a 3PL, you are the bridge between clients and market consumers, making it your responsibility to keep both clients and the consumers confident in your returns management capabilities. On the customers' side, returns and refunds must be streamlined and easy to accomplish. For clients, costs of returns must not exceed the cost of the resale process. Without satisfaction from both sides, your operation is more likely to lose customer loyalty and valuable client relationships.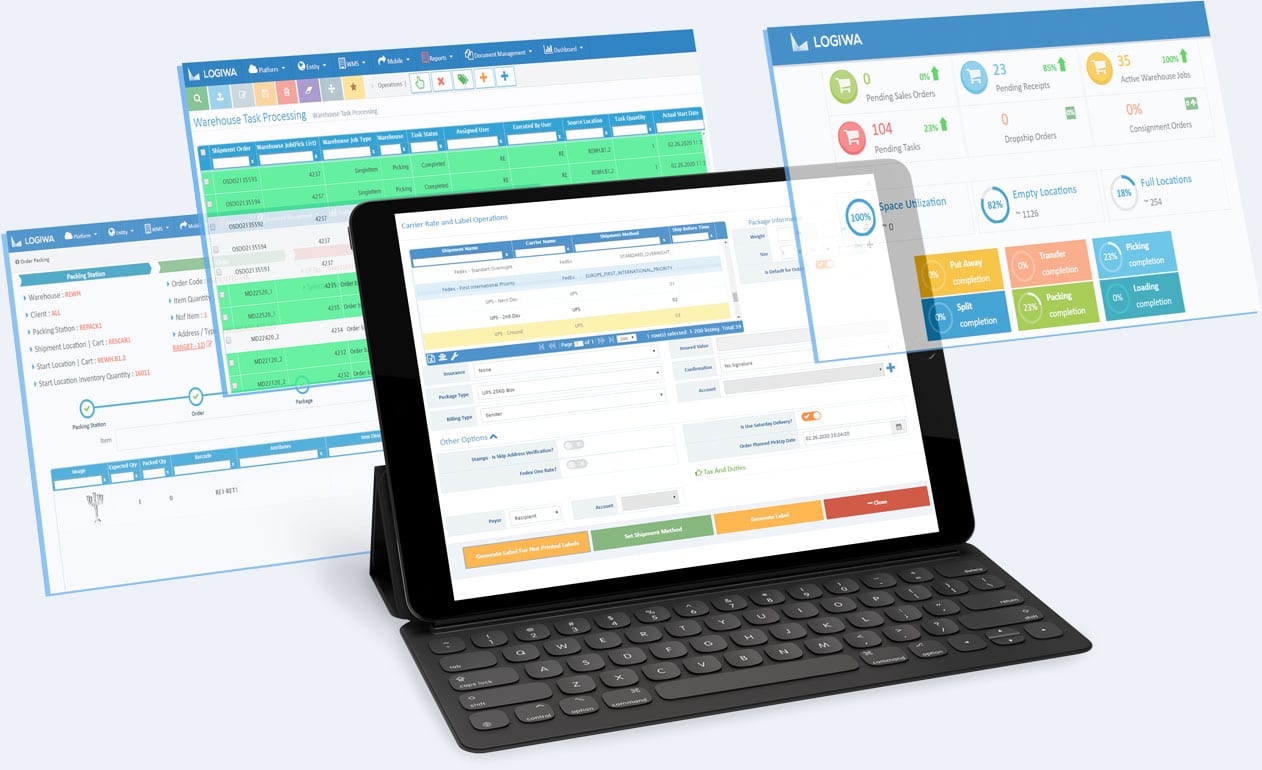 Transform your warehouse to a DTC fulfillment center
Strategies for Improving 3PL Order Return Operations
In light of the influence returns management has on 3PL fulfillment success, your business  will likely need to leverage multiple technologies and strategies to master ecommerce returns. 
Consider the following strategies for improving your 3PL returns management: 
Choosing a 3PL WMS for Returns Management
No matter how accurate product descriptions are, and no matter how perfect your order accuracy is, returns are inevitable for 3PL operations. For that reason, you need a solution capable of providing clients with full insight into every phase of the order fulfillment process: receiving, packing, shipping, delivery, billing, and returns. 
Logiwa has years of experience helping 3PL clients improve their returns management operations. In fact, some of our largest clients like ShipCube and PackDash started outperforming their competitors just 3 weeks into using our 3PL WMS. 
To learn more about how Logiwa handles returns management and reverse logistics, reach out to our warehousing experts or request a demo today.
Scale up B2C fulfillment operations with an integrated digital warehouse and fulfillment system
Warehouse Management
Modern digital cloud WMS powers a modern fulfillment experience