How Warehouses Can Help Combat DTC Package Theft
Originally published on March 24, 2023 by Elizabeth Walsh, Updated on March 24, 2023
When it comes to direct-to-consumer (DTC) operations, package theft, also known as "porch piracy," has become a major problem for today's ecommerce consumers and fulfillment operations. According to safety and security data organizations like SafeWise, incident rates of package theft cost Americans
$19.5 billion
in 2022 alone. That's 260 million instances of porch piracy last year—50 million more cases than in 2021!
As a result of this burgeoning phenomenon, the success and profitability of supply chains, fulfillment networks, and consumer loyalty are all being affected. For brands, retailers, and third-party logistics (3PLs), the cost of stolen items is simply too severe to ignore. And while curbing package theft is not the responsibility of warehouse staff, it is a chronic issue that requires multiple avenues to combat effectively – even from within your fulfillment center.
Let's discuss the current landscape of package theft as it concerns warehouse operations, as well as some ways you can help minimize its occurrence during last-mile delivery.

In this blog, we will discuss:
Fast Facts about Package Theft
Since the start of the COVID-19 pandemic, package theft has become a major concern and burden for both consumers and businesses. As ecommerce and DTC ordering have continued to grow, so, unfortunately, has package theft. And with so many Americans returning to work and partial work-from-home (WFH) schedules, the risk of package theft has become even more greater.
Consider the following SafeWise statistics from their survey on package theft in 2022:
79% of Americans were victims of package theft.
40% of packages stolen were valued between $50–$100.
More than 50% of incidents included multiple packages being stolen.
75% or more of Americans have now experienced package theft in their lifetime.
The severity of this issue cannot be understated. If your operations have not taken steps to help tackle package theft for your clients and customers, now is the time.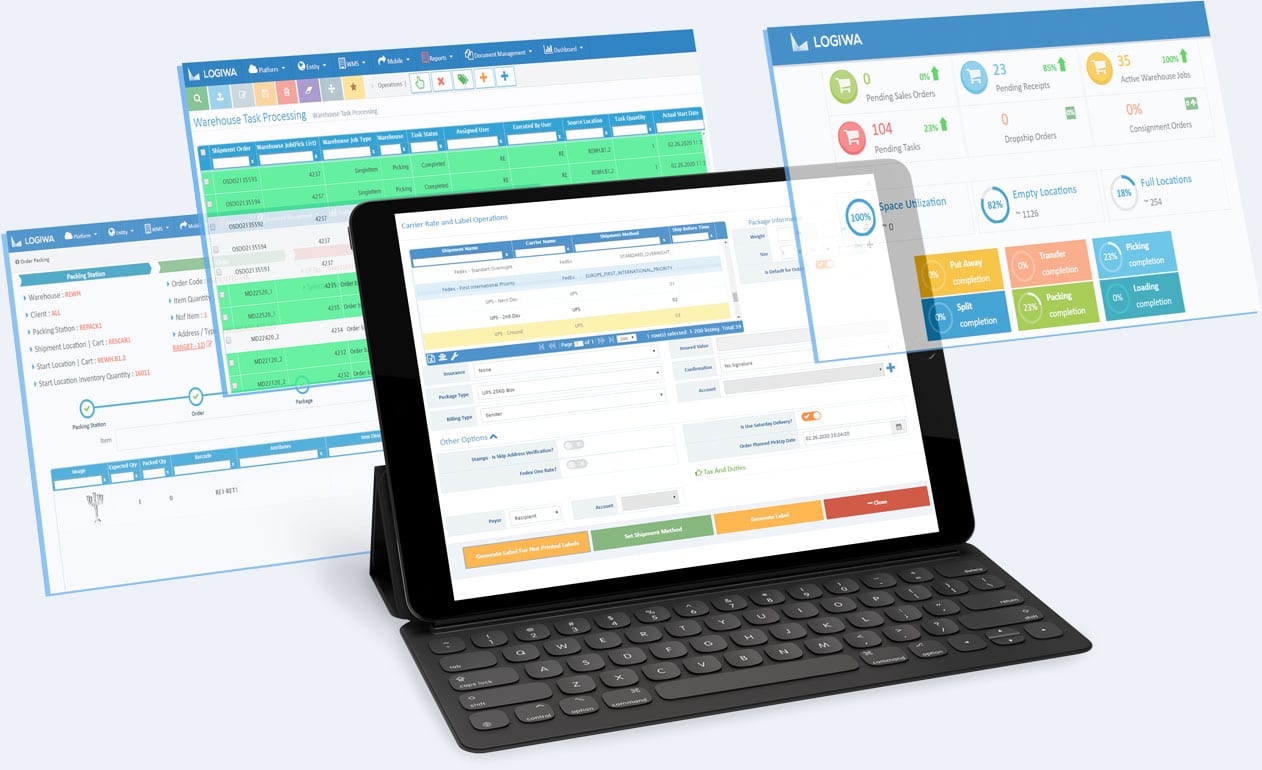 Transform your warehouse to a DTC fulfillment center
How to Combat DTC Package Theft
The last time your staff has physical control over an order is inside your warehouse, but that does not mean there aren't steps you can take to manage package theft. Every way you can help curb porch piracy and safeguard customer satisfaction is an asset to your DTC business and should be carefully implemented to ensure fulfillment success.
Luckily, there are several steps you can take to help protect your business, clients, and online shoppers from today's would-be thieves. Here are our top recommendations.
Choose Your Carriers Wisely
It goes without saying, but who you entrust last-mile delivery to matters. Depending on your WMS, you should have the option to integrate with multiple shipping carriers in order to ensure you're getting the best rates and results for last-mile DTC delivery. To that end, checking the delivery success rates and package theft rates of your partners is one way to ensure you are picking dependable carriers.
Moreover, you will also want to select carriers who are taking the initiative on preventing package theft. This can include offering multiple delivery window options, providing theft insurance and protection, and re-attempts to deliver if a consumer isn't available to receive their order.
Place Warehouses Strategically Within Your Network
Another way to help prevent package theft is to improve your delivery speed and distance from key consumer hubs. By placing distribution centers strategically throughout your fulfillment network, you are able in order to maximize the efficiency and speed of delivery rates. The faster you can get items to your consumers often means the less chance there is for their package to be sitting out waiting to get stolen.
Streamline Integrations to Offer Order Tracking
Integrating your warehouse management systems (WMS) with your ecommerce platform and shipping carriers may be the most effective ways to combat DTC package theft. With the ability to aggregate data and streamline communication between your ecommerce channels, warehouse management systems and shipping partners, you are able to provide consumers with updates on the status of their orders and shipments. This allows buyers to do their part in preparing to receive items or update their delivery preferences.
Make Combatting Package Theft Part of Your Brand
When it comes down to it, many cases of package theft can be prevented by educating consumers directly. It may be worthwhile to add tips to your website, ecommerce check-out messages, or in the final packages themselves to instill a proactive approach in your regular customers. These efforts also send a message that your company is not responsible for porch piracy, but a great ally in fighting it.
Using Warehouse Management to Combat Package Theft
In today's fast-paced DTC world, you need end-to-end visibility and control over your business's fulfillment operations in order to root out inefficiencies and maximize profitability. Being able to track ecommerce orders, the status of warehouse processes, and the success of delivery rates all become possible when you have an integrated fulfillment solution.
With a smart shipping solution, you keep all your systems in sync, can track data relevant to issues like package theft and carrier success, and – most importantly – keep your clients and customers informed. The only thing worse than experiencing package theft, is not having the support to deal with it. Make sure you are taking steps to communicate with your shoppers and have processes in place to assist them should a logistics issue with the carrier arise.
Logiwa Analytics provides powerful BI analytics capabilities with on-demand reports on all the various elements that contribute to your business. That includes customizable dashboards and individual visuals that can be shared in multiple formats and exported based. From internal staff to external stakeholders, you will be able to examine the success rates of order processing, whether items were delivered on-time, and how certain carriers are performing compared to others in your network.
To learn more about the complete Logiwa WMS platform, request a quick, free demo of our solution today.
Adjust quickly to ever-changing fulfillment requirements with the most flexible WMS
Warehouse Management
Modern digital WMS powers a modern fulfillment experience