3PL Billing Automation: Simplifying Warehouse Billing
Originally published on August 17, 2023 by Erhan Musaoglu, Updated on August 23, 2023
3PL (third-party logistics) companies face unique challenges when it comes to billing. The biggest of these challenges include how time-consuming and inaccurate manual billing can be, leading to delays, discrepancies, and revenue losses.
Fortunately, 3PL billing automation is a viable solution for eliminating such invoicing issues from your warehouse. In this guide, we'll explain how 3PL billing works and how to simplify and optimize your billing process through automation.
Here are the key takeaways you should know about 3PL billing:
3PL billing involves calculating charges for services provided to a client and generating an invoice. Accurate billing is critical for company growth.
The biggest 3PL billing challenges are the slowness and errors associated with manually computing money owed.
Automating 3PL billing reduces the risk of human error, boosts efficiency, and improves profitability.
Automated billing also enhances the customer experience, leading to improved customer loyalty and more repeat customers.
A warehouse management system (WMS) like Logiwa WMS can support you in automating your 3PL billing processes.
What Is 3PL Billing?
3PL billing is the process of calculating charges for services provided to a client and generating an invoice. In a 3PL warehouse, the provided services may include warehousing, transportation, inventory management, order fulfillment, and value-added services.
Accurate billing is essential to ensure transparent and accurate financial transactions and bookkeeping. It also facilitates effective revenue management to keep your company profitable. You can bill customers manually or leverage 3PL billing software built for making calculating, generating, issuing, and recording invoices easier.
How Do 3PL Providers Bill?
3PL providers bill customers based on the services provided and the terms stated in the service contract. Traditional providers typically calculate a customer's bill manually by calculating provided services, which may include:
Receiving costs
Warehousing costs
Kitting costs
Order fulfillment costs
Value-added services
Markup rates
The provider will state the cost of each provided service and the total amount owed on an invoice. The invoice will also specify the payment terms, such as when and how to pay and what happens if a client breaches the terms.
The finished invoice can be delivered to clients electronically or physically. Once delivered, the 3PL provider will track submitted invoices to confirm receipt of payment and take necessary actions if a customer breaches payment terms.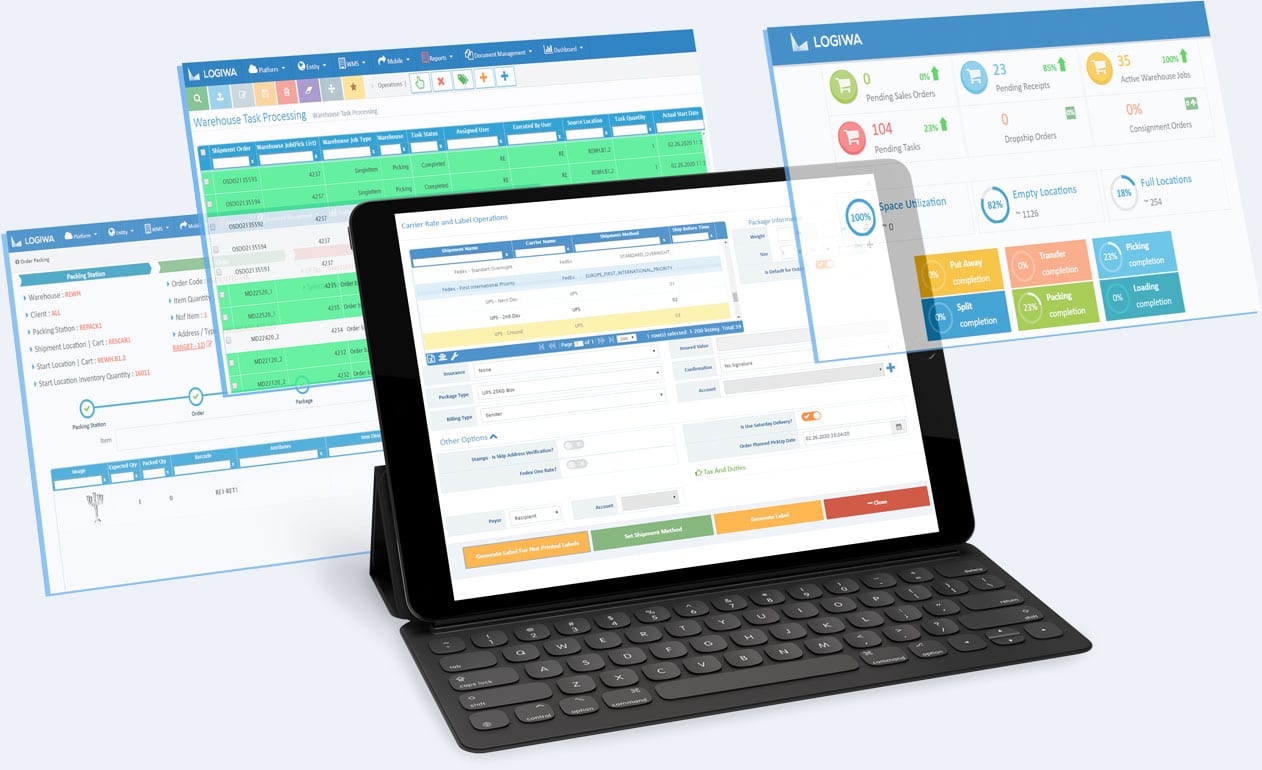 Transform your warehouse to a DTC fulfillment center
Common 3PL Billing Challenges
The traditional or manual method of billing 3PL customers is complex. The biggest challenges faced by 3PL providers using manual billing methods are:
Inefficient data management: Decentralized warehouse and billing data complicates invoicing because finding relevant information to generate invoices can be cumbersome. The issue is more prevalent in high-volume 3PL companies that manually generate invoices.
Time-consuming process: Manually billing customers is slow because you need to calculate each cost yourself. The slowness of the process can make you a less efficient 3PL provider and increase the risk of customer dissatisfaction.
Human error: Humans aren't perfect regardless of how skilled they are, which is why a large percentage of billing errors are due to human error. As such, 3PL providers that rely solely on manual billing are more likely to experience invoicing errors. These inaccuracies can lead to consequences such as revenue loss from consistently undercharging customers.
Invoice validation and dispute resolution: Customers who spot billing inaccuracies will contact you to resolve the issue. Besides delaying completing orders, resolving the dispute may cost you more money.
Fortunately, you can easily avoid the above issues by switching to 3PL billing automation.
The Benefits of 3PL Billing Automation
3PL billing automation involves automating the process of calculating, generating, and delivering invoices. Automating this warehouse process has several benefits.
#1. Reduces Human Error
By switching to 3PL billing automation, you can avoid human errors that typically occur when calculating costs, entering figures, or confirming payments. Billing automation achieves this by adhering to specific protocols that ensure the accurate execution of automated billing processes.
#2. Eliminates Manual Billing Tasks
Manual billing tasks give your employees more work to do. For example, manually compiling and calculating charges take a long time, giving employees less time to focus on more profitable tasks.
By automating low-level tasks, such as data entry and invoice generation, your team can dedicate more time and energy toward revenue-generating tasks. Also, automation allows employees to get jobs done faster, increasing productivity.
#3. Boosts Profitability
3PL billing automation reduces the risk of earnings slipping through the cracks. Every customer who has received services will get an accurate invoice, and you will receive notifications when a customer misses or completes a payment.
Also, with automation, you don't have to worry about overlooking adding a charge to your invoice. The accurate billing will help ensure you get every penny you've earned, leading to improved profitability.
#4. Improves the Customer Experience
Automated billing ensures customers get accurate invoices without delays. Customers who receive invoices on time can process payments and place new orders without hiccups. A smooth customer experience is crucial for improving customer loyalty and gaining more repeat customers.
Logiwa WMS and 3PL Billing Automation
You don't need a separate tool for 3PL billing automation. Logiwa WMS is an all-in-one cloud order fulfillment software that comes prepackaged with 3PL billing software. The platform helps high-volume B2C and DTC businesses automate client billing to protect earnings.
The tool also offers online reports for gaining valuable insights into each client's transactions. The insights can help you identify areas of improvement to deliver better services.
What if you aren't a 3PL provider? No worries. Logiwa WMS offers various automation solutions for other warehouse businesses, including wholesalers, B2B shippers, ecommerce establishments, and more.
Streamline 3PL Billing With Logiwa WMS
3PL billing automation is the best way to streamline and stay on top of your invoicing process. With Logiwa WMS, automating billing and other warehouse processes has never been easier. Also, since the WMS is fully configurable, you can easily adapt it to meet your warehouse's unique requirements.
Request a demo of Logiwa WMS today to experience its automation capabilities.
Optimize multi-warehouse and multi-client operations at both the macro and micro levels
Warehouse Management
Modern digital WMS powers a modern fulfillment experience