Amazon Product Listing
Originally published on February 4, 2019 by Logiwa Marketing, Updated on October 13, 2022
How to Create Amazon Product Listings That Sell
You won't always need to create an Amazon listing to sell your products. You only need to create one if you want to sell a product that's not already listed on the Amazon Marketplace. This can happen if you've invented or designed a new product, or have an arrangement to distribute a new product. Amazon doesn't let sellers create duplicate product listings, because the marketplace would become chaos. Customers would be overwhelmed with options.
BONUS: Check out Logiwa's guide to start a new ecommerce business.
What Makes Us Say an Amazon Product Listing Can Sell?
It sounds strange at first. Especially if you aren't used to spending time on your Amazon listings. The logic behind optimizing your Amazon listings to sell is a lot like the logic behind optimizing websites to convert. Your website is up 24 hours per day, 7 days per week right? People can see it anytime they want to. They don't need you to "open shop".
Your Amazon listings are the same way. You don't need to be present for your customers to make a purchase. But what if your products were in a brick-and-mortar store? How would that store look? Would it showcase your products in the best light? Is your store warm and inviting? Or is it dark and cramped, not allowing for a great shopping experience?
Your Amazon product listing is like your storefront. Are you presenting the best possible storefront to your customers?
SEO Isn't Just For Google, Amazon Uses it Too
Have you ever noticed that when you search for a product on Amazon, the results look a lot like search engine results? That's because Amazon had to develop SEO for their site as well. How else would they serve up the best results to their customers?
That means you must consider Amazon SEO when you create a Amazon listing. You have to strike a balance between using keywords for SEO and weaving them artfully through your listing for your customers.
We know you didn't want to hear that you have to do keyword research and learn Amazon SEO for your Amazon listings. It will pay off though when you see those increased sales coming in. If you don't put the keywords people use to find products like yours… Well, they won't find your products.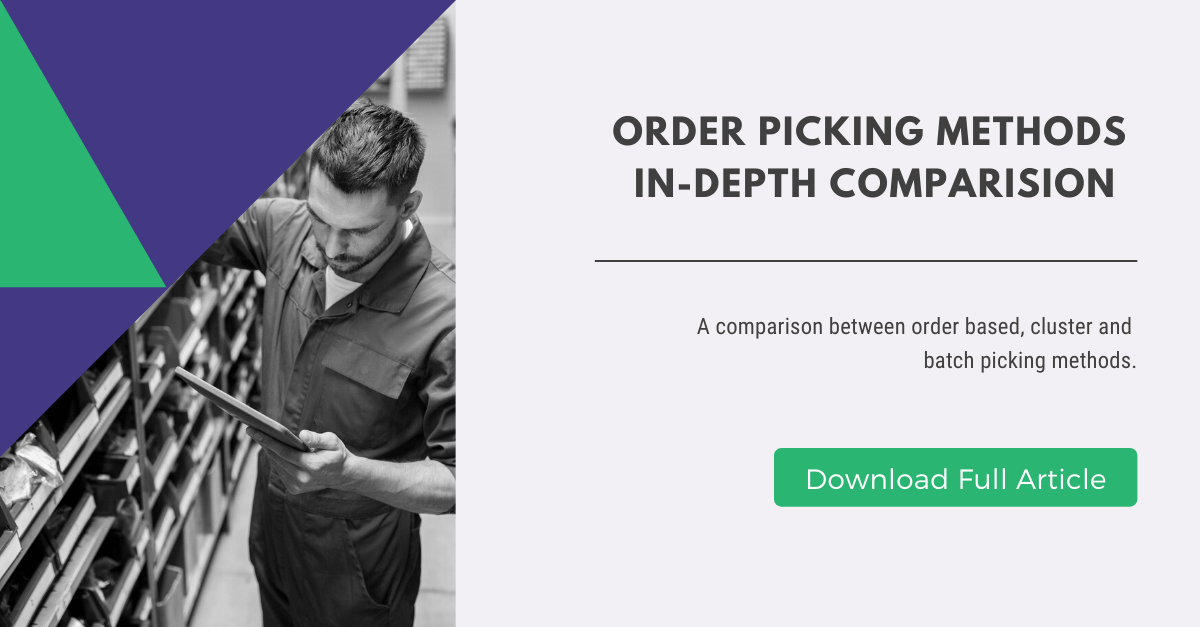 How to Find Keywords for Your Amazon Listings
Luckily, there are some free keyword tools you can use to get you started. There are paid tools as well. If you're just getting started, or you want to test the waters with Amazon SEO, free tools can do the trick.
We'll briefly discuss three of the top tools, although there are more you can search for:
Sonar
Keyword Tool Dominator
Scientific Seller
Sonar
Sonar offers quite the set of capabilities for a free tool. You can search by keyword or by ASIN (or Amazon Standard Identification Number). Searching for keyword data on an existing ASIN can help you reverse engineer your competitors' keyword strategy without combing through Amazon listing to guess.
Sonar says they only use data from Amazon's search engine, not external search engines like Google or Bing. Which is very important. When people search on Amazon, they're looking to buy. When people search on Google, they could be at different stages of the buyer's journey.
Sonar is a database, and it's updated monthly. So if you're looking for a very new product, it may not be in their system yet.
Keyword Tool Dominator
The Keyword Tool Dominator uses the Amazon Autocomplete to supply you with relevant keywords based on your query. What the program basically does is pull out keyword phrases based on Amazon's autocomplete feature. When you search for a product on Amazon, you've probably seen suggestions pop up to help you in your search. We've got an example for you below.
As you can see, from the original search term "essential oils", Amazon provided 9 additional search terms based on what Amazon customers normally search for. Keyword Tool Dominator types possible keywords much faster than you, generating more ideas in less time. You can use it three times in a day before they ask you to sign up for free.
Scientific Seller
Scientific Seller is interesting. They market themselves as "The World's Slowest Keyword Tool". They say they can generate a few hundred keywords based on your initial query. Then the app slows down. That's because they start performing searches that are further from your initial keyword.
They this method is valuable because "people search for some weird keywords, man." Scientific Seller's tool also queries Amazon in real-time, which means all of the data is up-to-date.
Whatever tools you use, start with a fairly broad keyword term like "essential oils" and get more specific from there. You'll have the opportunity to skillfully place more than one keyword in your Amazon listing.
Stay Ahead of the Competition: With all the choices in the market, customers don't just care about your product, they care about how quickly they can get it. Learn how Logiwa helps ecommerce businesses win the battle of the supply chains.
The Most Important Parts of Your Amazon Listing
Descriptive Title
Amazon gives you 250 characters to create a great title. That's actually quite a bit of writing space. More than they recommend for blog titles anyway. So you may not need all of the characters. Amazon Seller University recommends the following components for a descriptive title:
Product Brand and Description
Product line
Material or key ingredient
Color
Size
Quantity
Their example description was Laura Ashley Sophia Collection- 300 Thread Count Pillowcases (Blue, Queen, Set of 2). But what works best for your products may differ. It's a good idea to place one of your primary keywords in your title, but don't go crazy. Keyword stuffed titles don't create the best customer experience.
Great Product Images
Clean high-quality images are essential for your Amazon listing. For your primary/main image, Amazon recommends shooting the product against a white backdrop. You can upload secondary images that show the item being used or in different scenarios.
In this Amazon listing, you can see that this seller followed Amazon's recommendations. The main image is two folded up pillowcases against a white background. This image should also be 1,000 pixels in height or width. If your image doesn't meet this size requirement, your potential customers won't be able to use the zoom feature.
In subsequent images, they show the pillowcases on pillows, and then the pillows on a made up bed. All of the images are clear.
Key Feature Bullets
Next, you need to draft your key features bullet points. Customers use the bullet points to help make faster, informed decisions about their purchases. According to Amazon, each bullet should start with a capital letter, and be a sentence fragment. Which means you won't use end punctuation. Bullet points shouldn't have pricing or sales information in them either.
Feature Bullet Mistakes
Bullet points seem like they should be easy, but there are two common types of mistakes: vague bullets, and overflowing bullets. Vague bullets don't add to your customer's knowledge. Overflowing bullets have too much information (and may be keyword stuffed). There's so much information there, the bullets don't serve their purpose. You want your bullets to be informative but concise.
Many sellers default to writing bullets that just present the features of a product. You can take this a step further by using a "feature and benefit" approach, which is common in other marketing channels. You could also lead with the benefit, and then state the feature.
Detailed Product Description
You get 2000 characters to close the sale with this customer. The product description is normally pretty far down on an Amazon listing, so if they're scrolling down that far, they may be pretty close to a decision.
You want to use the product description to answer any questions you think your customer may have. Some of these questions you may already know through product testing. Sparse product descriptions are always a disappointment for customers looking for more information, so take the time to do this. Your product description is a great place for a few relevant keywords, but you don't want to overdo it.
To HTML or to Not HTML?
Strictly speaking, you're not supposed to use HTML in your product descriptions. However many sellers do. Some use basic formatting to increase word size or add bolding or italics. Other create elaborate HTML for their product descriptions which embeds images and special formatting.
Looking at the video, you can see that this essential oils product description has images and content blocks in the product description. It also has what looks like a more conventional product description beneath all of that. If you look closely though, you can see that they bolded certain phrases to draw the eye.
So while it's against Amazon's TOS, many sellers do it. Action hasn't been taken against them yet. So if you also put HTML into your product descriptions, just keep in mind that one day, Amazon may not play nice about it anymore.
Increase Sales By Optimizing Your Amazon Product Listings!
While there aren't specific numbers, it stands to reason that if you:
Find the keywords your ideal customers are typing in the Amazon search bar.
Place them into your product listing
Write your product listing with the intent to convert
You will increase your sales!
Related Terms
An identification code used to track a product, SKU for Amazon is essential to help you reach your full sales potential. Click here to find out more about the importance of SKU on Amazon.
Amazon FBA vs 3pl which is better? You can find the answer to this confusing question in this article.
Amazon's inventory management is the hidden treasure behind the fantastic "Amazon warehouse system." Click here if you want to learn the secret and apply it to your own business!
Amazon's Seller Fulfilled Prime
Amazon Seller Fulfilled Prime grants e-retailers special access to millions of Prime members. Click now and learn the benefits of being an Amazon Prime seller!
With Amazon Buy Shipping, say hi to the savings on time and money for shipping labels. To learn more about Buy Shipping on Amazon, click and read further!
A software to manage ecommerce warehouses is the only option for a better operation. Click to learn more how warehouses for ecommerce companies are handled!
Fulfillment Center vs Warehouse
Fulfillment center vs warehouse which is a better solution? The answers to all your questions are in our new article.
The Leading Warehouse Management System Integrated With Amazon