Powerful Fulfillment Software for Growing 3PL Networks
Expand your fulfillment network while meeting the evolving needs of your ecommerce customers.
Achieve a Seamless Fulfillment System with Logiwa WMS
Logiwa WMS is built to help fulfillment networks and 3PLs scale and impress clients with an exceptional fulfillment experience. Our fulfillment network software:
can be up and running in weeks at any number of warehouses,
easily expand as you bring on new clients, and
has simple pay-as-you-go monthly pricing.
Logiwa helps you stay nimble with a flexible order management system that can adapt and support your constantly evolving operations as you bring on new warehouses, new clients, and fulfill an ever-growing portfolio of products.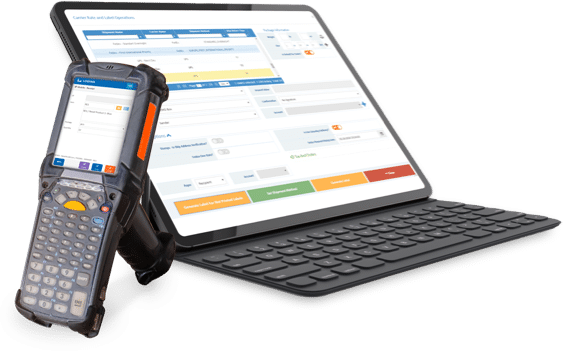 Request a Free Live WMS Demo
Logiwa Fulfillment Success Story
"Logiwa gets universal praise from our delivery and ops teams. We constantly hear about how much better Logiwa is than our old WMS."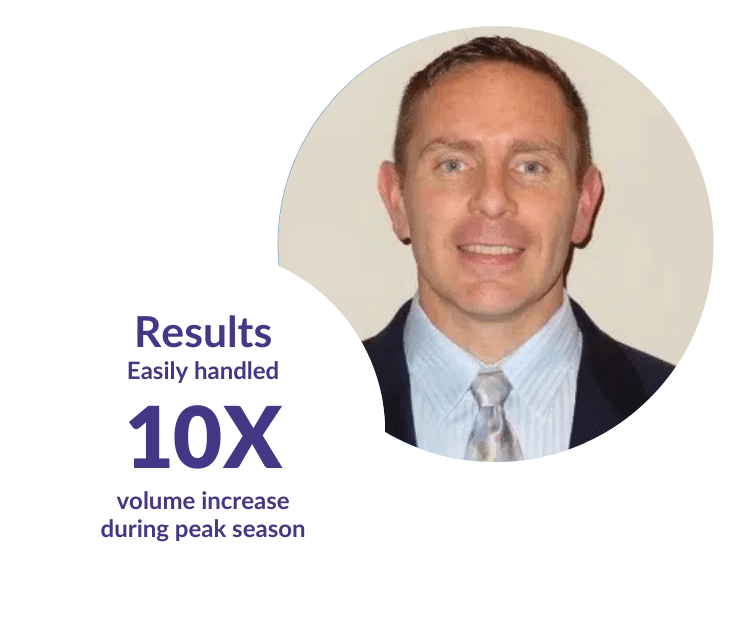 Jim Heinecke,
Head of the WMS and Systems
Integration Team
Deliverr
Why Choose Logiwa WMS to Power Your Order Fulfillment?
Unleash the Power of Strong Order Fulfillment Software
Our fulfillment software empowers you to seamlessly manage your warehouse operations, reduce errors, and optimize inventory control. From real-time inventory tracking to actionable analytics and reporting—experience
the Logiwa difference.
Real-Time Inventory Visibility and Control
Gain complete visibility into your inventory levels, locations, and movements in real time. Optimize stock allocation, reduce carrying costs, and prevent stockouts by routing orders to the best fulfillment centers.
Agile Order Management
Simplify your order processing with Logiwa's agile order management system. Automate workflows, track orders in real time, and ensure accurate picking, packing, and shipping to meet the demands of your ecommerce customers.
Intelligent Warehouse Automation
Take advantage of Logiwa's intelligent warehouse automation features to streamline your operations. From wave planning and batch picking to automated replenishment, our system optimizes your workflows and minimizes manual errors.
Seamless Integrations
Effortlessly connect Logiwa WMS to your preferred sales channels, marketplaces, and carriers with our Integration Orchestrator. Eliminate manual data entry, improve order accuracy, and simplify shipping processes to boost your fulfillment network's efficiency.
Learn about Logiwa's Integrations >
Actionable Analytics and Reporting
Make informed decisions and drive continuous improvement with Logiwa's robust analytics and reporting capabilities. Access comprehensive insights into your fulfillment network's performance, identify bottlenecks, and optimize your operations for growth.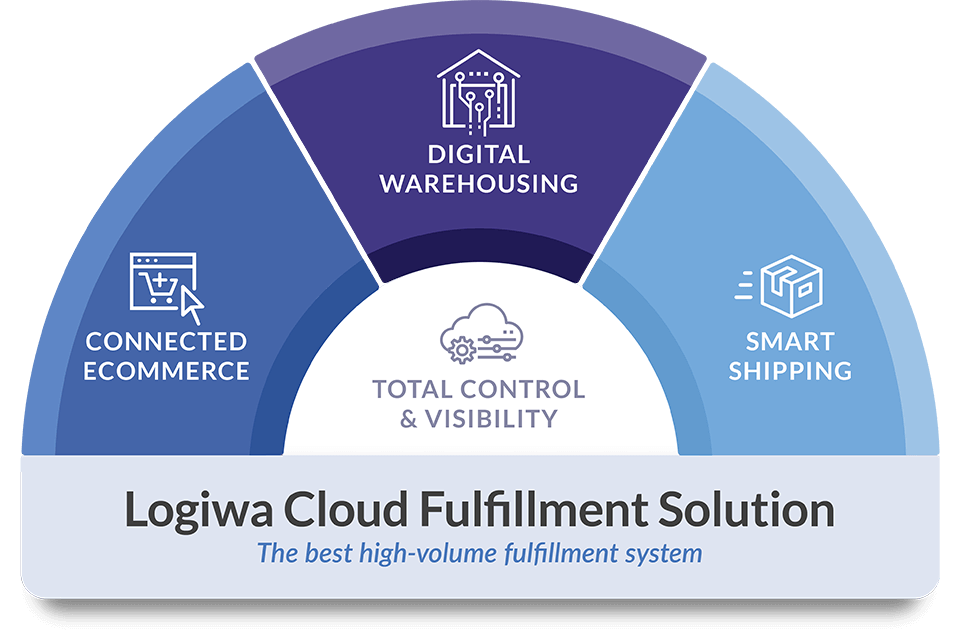 Cloud Fulfillment Software Platform
The Logiwa Cloud Fulfillment Platform is a fully integrated Warehouse Management System and order fulfillment system that empowers companies and 3PL providers to run a digital fulfillment network and grow their direct-to-consumer business–without additional headcount.
During Peak Season Logiwa WMS Customers Experience
Fulfill Brilliantly with Logiwa's Ecommerce Fulfillment Software
Bring streamlined order fulfillment to your clients with Logiwa WMS ecommerce fulfillment software—from the moment orders occur in online sales channels to the moment orders are shipped out fulfillment center doors. Seamlessly integrate with a variety of solutions, including ecommerce platforms and shipping carriers, to optimize order processing, inventory management and fulfillment execution from one unified platform. With Logiwa you maximize labor efficiency, minimize shipping costs and elevate customer service.
By combining smart automation with real-time visibility into order details, warehouse inventory levels and carrier rates, our ecommerce fulfillment software is able to route orders to the best fulfillment locations, maximize inventory control and direct high-efficiency picking, packing and shipping operations with ease. You can achieve timely, accurate deliveries, strategically expand fulfillment networks and maintain competitive fulfillment standards that lead to long-term success.
Logiwa's Fulfillment Software has Everything 3PLs Need to Achieve High-volume Order Fulfillment Success
Check out all the functionality we provide and imagine all this power running on your mobile devices in a fully digital warehouse that's part of your integrated fulfillment network. That's Logiwa.
Warehouse Operations
Receiving

Directed putaway

Picking and packing

Pick-Face replenishment

Return management

Cycle counting

Inventory transfers
Warehouse Productivity
Multi-warehouse operations

Multi-client operations

Shipment rule automation

DTC packing station

Kitting and bundling

Scale integrations
Warehouse Optimization
Order routing

Putaway automation rules

Inventory allocation automation rules

Automate picking job creation

Shipment box suggestions

Walking path optimization

Put-to-wall

Robotics integration