Amazon Returns
Your Amazon returns management can make or break your customer reviews and star rankings. Logiwa warehouse management software facilitates the process.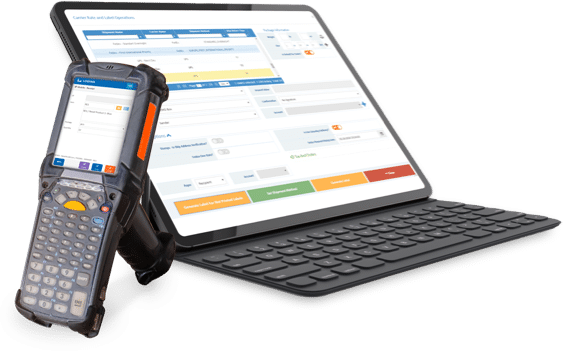 Run a fully digital warehouse
With mobile apps, smart job batching, automation rules, real-time exception handling, and online reports at your fingertips.
What You Need to Know About Amazon Returns Management
As your ecommerce business grows so will your returns. Returns are an unavoidable fact of life in the world of ecommerce, especially if you're an Amazon seller. So it can be a priority to provide good Amazon returns management, even though merchants don't like it.
Most of the time Amazon customers must request a return within 30 days of purchase. Amazon has banned some shoppers who have returned too many items, allegedly abusing the return privileges.
In any case, shoppers have a million reasons why they want to return things. For items like apparel and footwear, fit and finish are obviously top reasons for sending items back. But returns are also a reality for other types of products. While Amazon listings provide a lot of information and photos, sometimes there's no substitute for holding a product in your hands.
To minimize the impact of Amazon returns management on your business, you need a logistics technology solution that's up to the challenge. You can reduce the opportunity costs of managing returns, including the sunk costs of packing and shipping the item in the first place.
Your returns process must cover the entire process, including receipt, RMA, sorting, triage, credit processing and the final disposition of the returned product. One of the decisions you'll have to make is whether to have returns shipped to your location or let Amazon handle the entire process. The right answer depends on the type of products and the value of the product. If it's a product that can be damaged or have parts missing, you will probably want to inspect it before deciding to sell it as new or used or whether you should dispose of it. For low-value items, it may make more sense to have Amazon dispose of them or use a reverse logistics company to recapture some value.
As your Amazon sales grow, you may need to develop a returns-only or reverse logistics process with a warehouse management system (WMS) to match. If you've been tracking returns by spreadsheets or other tools, a WMS will transform your process. When items are returned, the WMS automatically calculates the best route in the warehouse or to its final destination. 
Depending on the products and the condition in which the products are received, they may have to be inspected and repaired or re-packed for shipping. You can salvage some of the cost of returns by re-selling products, either directly to consumers or to liquidators. Returns from sellers using the Fulfill by Amazon (FBA) program can be challenging, as they are often dumped in a box or stacked randomly on pallets. These returns may require extensive manual handling to put into the WMS. 
With a WMS you can manage returns using barcodes, which will provide detailed records of where items are located, how many items are held in a specific location, and record when an item is added or removed from a position. Your Amazon returns management is visible to anyone in the organization, just like outbound shipments. It's essential that your WMS integrates with accounting or ERP systems to track returns through your financial processes.
If you'd like to learn more about logistics software that can support your Amazon returns management then contact us to schedule a Logiwa demo.
Our Digital 3PL Warehouse Management System is part of the Logiwa Cloud Fulfillment Platform built specifically for high-volume B2C and DTC businesses
The Logiwa Cloud Fulfillment Platform is a fully integrated WMS and order fulfillment system that empowers companies to run a fulfillment experience and grow your direct-to-consumer business – without additional headcount.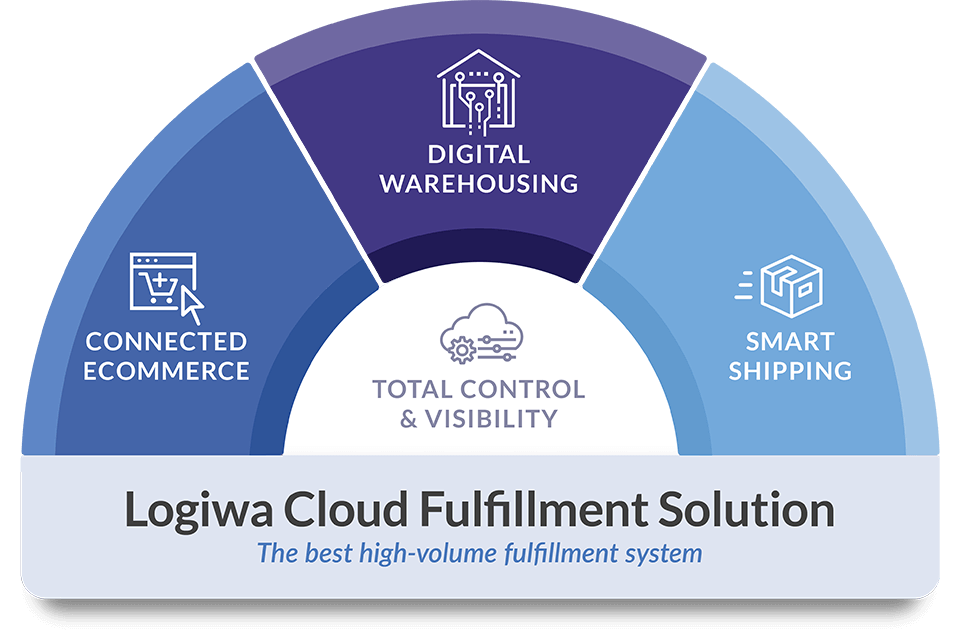 More than just great software, we're a high-volume fulfillment success company
We aren't like the other warehouse and shipping products in the market. We respond to you in 7–9 minutes and have more automation superpowers than anyone else in the market.

Up and running in 4 weeks
100% SaaS product is easy to configure and easy to update. You can be up and running in weeks instead of months or years.

Awesome automations
Use our pre-built automation rules or easily build your own to speed up everything from inbound operations to your pick, pack and shipping processes.

9 minute response times
Our technology is great, but what customers love most is our amazing customer support. We actually get back to customer questions in 7–9 minutes!
Helping brands and 3PLs achieve high-volume ecommerce fulfillment success