Magaya alternative for WMS
Logiwa delivers a robust Magaya alternative for enterprise WMS functions that drive shipping efficiency and visibility.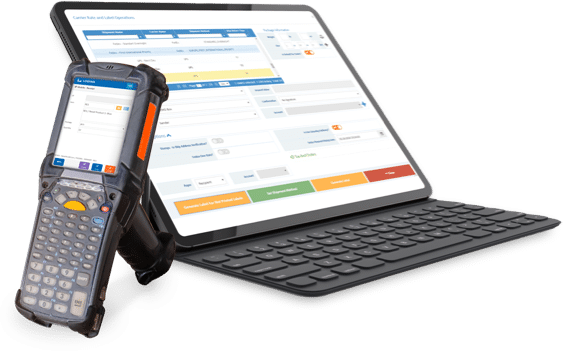 Run a fully digital warehouse
With mobile apps, smart job batching, automation rules, real-time exception handling, and online reports at your fingertips.
Look to Logiwa for a Magaya alternative for WMS
If you're looking for cloud-based warehouse management (WMS) software, there are several good options on the market today. For years, one of the leaders as been Magaya, a robust WMS solution that's used by many companies. Like any other tech sector, WMS has new competitors bringing disruptive ideas and technology to the market. Logiwa has gained market share as an innovative Magaya alternative that solves common problems in new ways.
If you're looking for a Magaya alternative, it can be challenging to find a WMS solution that matches your expectations while not exceeding your budget. Logiwa provides a robust Magaya alternative that delivers a solution that can turbocharge your warehouse operations.
Read on for reasons that position Lowiga as a top Magaya alternative for your warehouse management.
Inventory share for multichannel retailing
Retailers selling the same item in multiple channels find it challenging to identify and publish the exact quantity of inventory for each sales channel. Logiwa is already connected to more than 40 sales channels and will build integrations for any sales channel. Using barcode scanning and order allocations, clients have real-time and accurate inventory quantity that can be reflected in all sales channels. Logiwa's all-in-one dashboard gives you a bird's eye view of your inventory, no matter where it is.
Accurate Shipment
Logiwa achieves near 100-percent inventory accuracy to ensure retailers ship the right items at the right time to the correct address. With mobile device capability, Logiwa can integrate into any warehouse. You can receive up-to-the-minute inventory and warehouse information. 3PLs can provide access to their customers with a custom portal that puts them in control of their business information.
Cost Efficiency
If you're not one of the top e-commerce players, you're facing increasing pressure to compete on shipping times and visibility. Logiwa provides a level service that helps small and medium enterprises build their market share with confidence. Logiwa also offers a comprehensive solution for larger companies with multiple locations, high shipment volumes, rapid transaction traffic, and multiple users around the globe.
Stocking and shipping more inventory without a corresponding increase in resources helps retailers create healthier margins. With Logiwa, many of our users have experienced a gain of up to 2.5 times more packages shipped while using the same level of resources. How does this work? Logiwa delivers cost savings through optimized picking and directed putaway. We've seen Logiwa users reduce fulfillment costs by 30-50% and cut storage and handling costs by 10-25%. Logiwa helps reduce costly errors and automates repetitive tasks so your team can concentrate on adding value. The system eliminates paperwork while at the same time tracks the location of every item in the warehouse.
Our Digital Warehouse Management System is part of the Logiwa Cloud Fulfillment Platform built specifically for high-volume B2C and DTC businesses
The Logiwa Cloud Fulfillment Platform is a fully integrated WMS and order fulfillment system that empowers companies to run a fulfillment experience and grow your direct-to-consumer business – without additional headcount.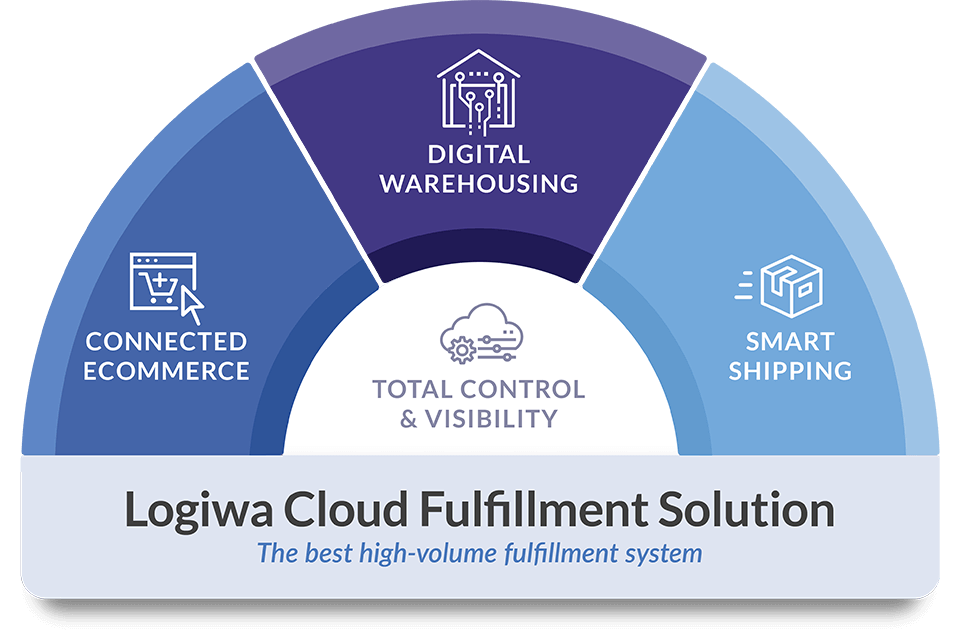 More than just great software, we're a high-volume fulfillment success company
We aren't like the other warehouse and shipping products in the market. We respond to you in 7–9 minutes and have more automation superpowers than anyone else in the market.

Up and running in 4 weeks
100% SaaS product is easy to configure and easy to update. You can be up and running in weeks instead of months or years.

Awesome automations
Use our pre-built automation rules or easily build your own to speed up everything from inbound operations to your pick, pack and shipping processes.

9 minute response times
Our technology is great, but what customers love most is our amazing customer support. We actually get back to customer questions in 7–9 minutes!
Helping brands and 3PLs achieve high-volume ecommerce fulfillment success