New Age Fulfillment
Succeeding in e-commerce requires new age fulfillment strategies that embrace the speed and accuracy required for 360-degree visibility and control. The old ways just won't cut it anymore.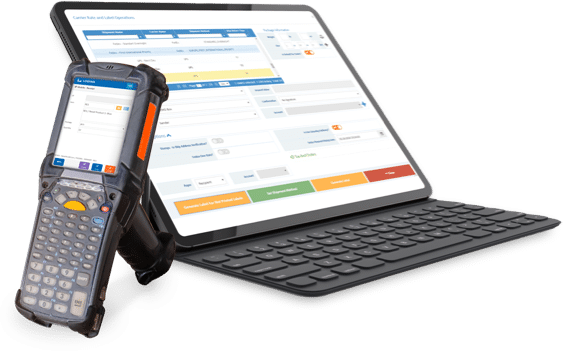 Run a fully digital warehouse
With mobile apps, smart job batching, automation rules, real-time exception handling, and online reports at your fingertips.
New Age Fulfillment Strategies Drive E-Commerce Success
If your company runs warehouse and fulfillment operations the same way it did three years ago, you're being left behind. It's time for a new age fulfillment process that builds on what you've done in the past but supercharges it for the e-commerce environment.
New age fulfillment enables faster, more efficient omnichannel inventory and warehouse management. Logiwa specializes in helping companies achieve their goals through new age commerce using a platform built from the ground up for today's challenges.
Many legacy systems can't transition from a parcel-in, parcel-out operation to managing large quantities of small parcel shipments. The old methods may not provide visibility into inventory across multiple sales channels. Data may have to be manually transferred for orders, or extracted to create reports in spreadsheets. Managers don't have real-time visibility into orders and inventory, making it difficult to support same-day and second-day shipping.
Here are three areas where new age fulfillment will make a difference for your sales:
Speed
You can meet customer expectations for fast shipping and delivery with a new age system. It's easier to meet shipping cutoffs, or you can use less expensive delivery methods if products are ready to ship faster. Logiwa helps you pick, pack and ship faster. In fact, we've seen gains as much as 2.5 times faster than other methods. Use Logiwa to support same-day and two-day shipping offering.
Efficiency
Logiwa helps customers achieve 100% inventory accuracy across all sales channels. Once you enter the numbers, that data is shared throughout your team. That means your picking and packing operations don't waste time going to empty bins or not picking multiple orders per trip.
Using the Logiwa warehouse management system, warehouse employees can access all the information they need using any mobile device. The system syncs accurate data across the entire interface, so the inventory numbers that manager see on their dashboard is the same as what employees see on their devices.  With real-time data, you can make real-time decisions to execute advanced fulfillment strategies like wave planning and cross-docking.
You can fulfill sales from the most appropriate channel, such as ship direct or ship to store, to fulfill the customer's desire for fast delivery or in-store pickup. You can understand the tradeoffs to incentive free shipping with a higher level of purchase or charge a premium for more rapid delivery.
Each step of the way, Logiwa delivers inventory and warehouse management insights that you can't find with any other solution.
Integration
Data can't be confined to silos any longer. Your logistics management solutions must integrate with other tools to deliver the new age fulfillment experience. Logiwa has integrations for more than 70 applications including online marketplace platforms, parcel and delivery couriers, ERP and accounting tools, and many others. Data must move seamlessly among the different tools to ensure you can meet fast shipping expectations efficiently.
Are you ready for new age fulfillment? To find out more about how Logiwa can take your business to the next level, contact us for a demo today.
Our Digital Warehouse Management System is part of the Logiwa Cloud Fulfillment Platform built specifically for high-volume B2C and DTC businesses
The Logiwa Cloud Fulfillment Platform is a fully integrated WMS and order fulfillment system that empowers companies to run a fulfillment experience and grow your direct-to-consumer business – without additional headcount.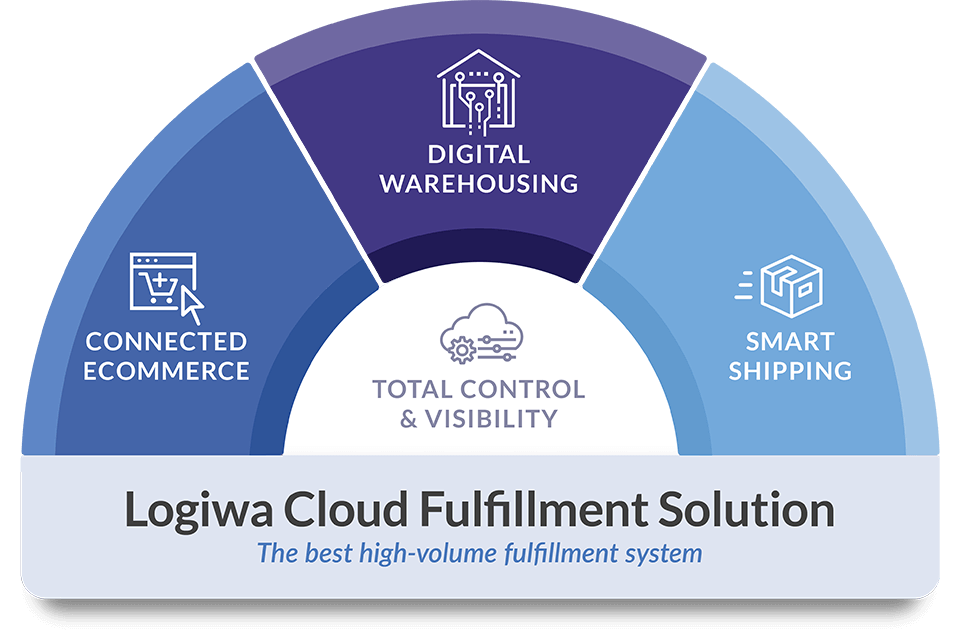 More than just great software, we're a high-volume fulfillment success company
We aren't like the other warehouse and shipping products in the market. We respond to you in 7–9 minutes and have more automation superpowers than anyone else in the market.

Up and running in 4 weeks
100% SaaS product is easy to configure and easy to update. You can be up and running in weeks instead of months or years.

Awesome automations
Use our pre-built automation rules or easily build your own to speed up everything from inbound operations to your pick, pack and shipping processes.

9 minute response times
Our technology is great, but what customers love most is our amazing customer support. We actually get back to customer questions in 7–9 minutes!
Helping brands and 3PLs achieve high-volume ecommerce fulfillment success