CASE STUDY
PackDash Uses Logiwa to Deliver a Superior 3PL Fulfillment Experience for Their SMB Clients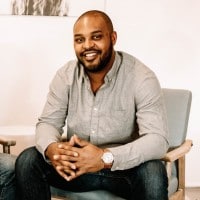 "We're adding 3 to 5 new clients each week. Onboarding a new client into our fulfillment network takes just one hour with Logiwa."
— Kameron Norwood,
COO and co-founder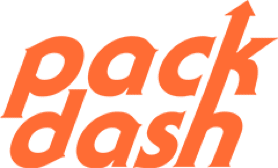 PackDash is on a mission to be the best 3PL for small and medium sized brands and ecommerce companies. The team at PackDash knows firsthand how painful it can be to outsource your deliveries to a 3PL and lose control over your customer delivery experience. As a former entrepreneur (co-founder of Half Day CBD), Kameron Norwood, COO and co-founder of PackDash, recalls feeling traumatized by the lack of control over his brand and delivery experience when they worked with a large 3PL. He could never get ahold of anyone, and he didn't have the confidence to grow his business while deliveries were such a weak link. So, in 2020, during the height of the global pandemic, he decided to build a brand new 3PL focused exclusively on SMB brands and ecommerce companies.
Kameron knew he would need to find a WMS that could scale across fulfillment centers and support a growing client base. Equally important to Norwood was finding a company that valued customer support as much as he did. Having previously worked with Shipbob, he knew that particular solution would be insufficient, and his search for a modern fulfillment solution led him to Logiwa. Based in Chicago, PackDash now serves a wide range of clients handling all their inventory and fulfillment operations.
SMB 3PL success results with Logiwa:
PackDash selected Logiwa over Shipbob and other WMS and shipping solutions because of Logiwa's robust functionality and responsive customer service team.
PackDash serves an ever-growing list of SMB clients that want the same accuracy, professionalism and service that the largest shippers in the world get from their 3PLs.
Orders flow directly from Shopify and other online stores into Logiwa which schedules and assigns each order for immediate picking and packing
Packing stations automate carrier rate shopping and label printing for each package.
Pick pack kitchen location serves clients with frozen products.
Scaled up daily shipments by 400%
Adding 3 – 5 new clients every week; onboarding a new client into the fulfillment network takes just one hour with Logiwa.
Adding new warehouses and micro-fulfillment centers to the network takes only an hour with Logiwa.
Clients have real-time visibility to every order and shipping status within the Logiwa client portal.
Clients have real-time access to PackDash warehouse agents and managers on their own client-specific Slack channels.
Logiwa makes it easy to optimize inventory across a network of level 2 warehouses and micro-fulfillment locations.
Unlimited cross docking capacity with a network of warehouse partnerships and Logiwa's inventory management capabilities.